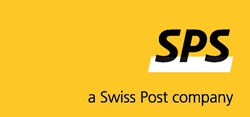 New York, NY (PRWEB) April 10, 2013
Swiss Post Solutions (SPS), a premier provider of business process outsourcing and digitization solutions, is proud to announce the appointment of Paul Ortega, National Director of Training & Organizational Development, SPS North America, as a member of the Board of Directors for the Workforce Professionals Training Institute (WPTI). Mr. Ortega was nominated and unanimously selected for the appointment by the WPTI organization in March, having been an active supporter of the WPTI for over two years.
Mr. Ortega is one of the key executives in SPS responsible for the hiring, in-depth development and mentoring of its employees. He has instituted high standards for the SPS organization providing a curriculum with more than 700 hours of voluntary professional development programs (compared to the industry standard of 100 hours). He further developed an intensive Leadership Academy Program which immerses interns looking to find career opportunities with SPS in classes designed to fortify their skills and professional behaviors.
"Paul's knowledge, expertise and vision will be an invaluable contribution to WPTI's growth and to the achievement of the next level in the development continuum," said Sharon Sewell-Fairman, Executive Director, Workforce Professionals Training Institute. "This advancement will continue to solidify our reputation as the leading training and development organization in the field of workforce development," she added.
Dan Moscatiello, CEO North America for Swiss Post Solutions, stated, "We are exceptionally proud of Paul in his appointment to the WPTI Board of Directors as we recognized the significant skill level he brings to the table." Dan went on to add: "Paul's work ethic and commitment to the development of staff is demonstrated every day and is further punctuated by our clients who continuously compliment the talented staff we place at their locations."
About Workforce Professionals Training Institute
Workforce Professionals Training Institute (WPTI) is a non-profit training and technical assistance organization devoted exclusively to strengthening the field of workforce development. WPTI provides professional development opportunities for workforce development staff and technical assistance to workforce development organizations/local workforce systems in order to improve capacity and strengthen performance. This is done through in-person training, distance learning, leadership development institutes, and customized technical assistance.
About Swiss Post Solutions
SPS is a leading provider of solutions for the outsourcing of strategic business processes and offers comprehensive services in document management. SPS' 6,400 employees serve business clients in the areas of insurance, banking, telecommunications, media, retail, energy supply and travel & transportation. Part of the Swiss Post group, SPS is headquartered in Zurich (Switzerland) with an active presence in all important international economic regions.
SPS North America offers a comprehensive suite of business process outsourcing solutions and document management services including the transformation of key business applications from paper to digital documents enabling improved workflow and driving enhanced efficiencies. In the field of outsourced office services, SPS North America provides mailroom management, managed print services, reprographic services, IT helpdesk support, front of house and reception services. The company has offices in New York City (HQ), Los Angeles, San Francisco, Chicago, Washington DC and Toronto, and operates secure document processing centers in Long Island City and Toronto.