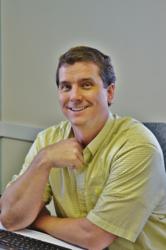 Nags Head, North Carolina (PRWEB) April 22, 2013
Stan White Realty & Construction, Inc., a vacation rental and construction company on the Outer Banks of North Carolina, is pleased to announce that Jason Stanchak has been hired to fulfill the role of Chief Operating Officer. Stanchak joined the company over a month ago, initially as an outside consultant. After working closely with all levels of management and departments, from the business owners and CEO to entry-level employees, both Stanchak and Stan White Realty are confident that the potential of his role within the company surpasses that of a temporary third party.
In addition to his previous management experience, Stanchak's team-oriented attitude and leadership skills can also be attributed to his academic career, which began as captain of his high school football and basketball teams and led to a football scholarship at UVA, where his team, ranked #1 nationally at the time, played in both the Sugar Bowl and Gator Bowl. After working as a sales representative for a multinational document management corporation, Stanchak moved to the Outer Banks in 1998, when he began working for a linen and equipment rental company that had expanded out of Sandbridge, Virginia. He successfully grew the business from nine employees to over one hundred by 2012, eventually becoming the general manager of the local, multi-million dollar company which continues to serve the majority of Outer Banks vacation rental agencies. As a result, Stanchak possesses insight and an alternative perspective on, as well as connections within, a highly competitive and constantly changing industry. But more importantly, his background provides him with the skills necessary to restructure the company and augment existing resources.
Stanchak's initial focus at Stan White Realty & Construction will be to analyze, adjust, and streamline the company's day-to-day operations in an effort to not only increase productivity, but both customer and employee satisfaction. To do so, he will be implementing new policies and procedures that will facilitate communication and resolution between departments and outer offices. Furthermore, accountability for staff will be established with a more detailed system of job descriptions, expectations and goals, and measurement for progress and achievement. This system, along with the development of trust and appreciation, will allow Stanchak to secure commitment from employees and encourage their genuine interest and pride in the company. His position will also involve HR responsibilities, including interviewing and hiring, coaching for effective leadership and management, conflict resolution, and everything related to personnel.
While there is a lot to learn for anyone entering the Outer Banks vacation rental business, Stanchak's familiarity with the local industry certainly provides a head start. With the help of staff, he will learn and dissect everything there is to know about the company. "And if I don't know the answer," says Stanchak, "I'll find out."
For over 35 years, Stan White Realty & Construction, Inc. has specialized in renting, managing, building, and remodeling vacation homes on the Outer Banks of North Carolina. Family owned and operated, they offer availability for over five hundred Outer Banks vacation rentals, including Nags Head, Duck, Corolla, Southern Shores, Kill Devil Hills, and Roanoke Island. To learn more about the company and Outer Banks vacation rentals, visit http://www.outerbanksrentals.com.