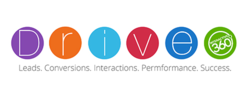 Amarillo, Texas (PRWEB) April 09, 2013
Interactive 360, Inc. is excited to announce the expansion of its Engineering Department with the promotion of part-time Development Intern Doug Holeman to full-time Software Developer. Interactive 360, Inc. is growing and in order to fill current positions that available and new positions that are being created, they will be both promoting from within as well as hiring from outside. They expect to increase their number of team members significantly by the end of this year.
Doug Holeman started with Interactive 360, Inc. March 13, 2013 as a part-time Development Intern. In this position he was responsible for troubleshooting software as well as adding new functionality to the various custom designed Interactive 360, Inc. software products. Doug will officially start his new position as Software Developer on May 20, 2013. While his job duties will be similar, it will be on a more intense full-time basis. Doug explains that, "Software is like a puzzle and being able to discern how the puzzle works is the key to understanding how to fix bugs or other functionality issues." Doug looks forward to being an integral part of the Engineering Department and continually creating better solutions and better products for clients.
Interactive 360, Inc.'s digital marketing packages are built and designed based on the individual needs and wants of each client. They alleviate the need for multiple vendors by having one company with a cohesive team of departments working together to create each individual product in the package. Each department is responsible for creating, implementing and maintaining these products based on the needs of each client. Some of these products include custom designed websites, inventory management, CRM and various types of marketing. For more information about Interactive 360, Inc., its products and staff, please visit their website at Interactive360.com.