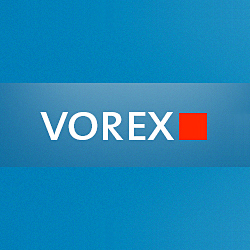 Our activities in the land of social media have generated a great deal of excitement and elicited some fantastic responses and feedback
Plano, TX (PRWEB) April 10, 2013
Vorex PSA has announced the launching of a new blogging campaign, http://vorex.com/blog/. Filled with information, tips, resources, advice, news and industry trends, the blog is being leveraged as a medium for sharing Vorex's experience in the field of business automation solutions and cementing the company's role as a thought leader in the world of Professional Services Automation (PSA).
"Throughout much of the past year, our activities in the land of social media have generated a great deal of excitement and elicited some fantastic responses and feedback from the business automation community," says Mike Salem, CEO at Vorex. "This newest blogging endeavor is intended as an extension of those efforts, allowing us to expand on many of those insights."
The blog will feature posts on a variety of topics, including:

Basic concepts and principles on project management, expense tracking, and time management
Industry news, trends, and developments
Vorex PSA success stories, company news, and Frequently Asked Questions (FAQs)
Common challenges facing today's business professionals
Over the course of the next several months, Vorex plans to release a series of blogs centered on the themes of project management and time tracking. By covering such a broad selection of project management topics, Vorex's hope is that their audience will view the blog as more than just a branding effort. Instead, they intend for this to become a resource that is both informative and entertaining.
About Vorex
Vorex is a leading global provider of cloud-based Professional Services Automation software. As the only PSA company currently offering the completely integrated combination of CRM, project management, HR and invoicing solutions, Vorex PSA offers its clients true end-to-end visibility and control. It's this comprehensive visibility combined with an easy-to-use interface that has made the Vorex PSA solution the industry recognized go-to answer for companies interested in automating and integrating their project management and time tracking needs. For more information, connect with them through Facebook at http://www.facebook.com/VorexInc.