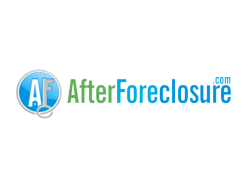 "As values rise, it will be on the backs of the boomerang buyers that the housing market stability will be restored."
California (PRWEB) April 11, 2013
Eligible to Buy Again
"There need[ed] to be a way for people to easily see if they are eligible to buy again," shares Jon Maddux, co-Founder of AfterForeclosure.com a free website that helps homeowners recover after a foreclosure or short sale and offers helpful resources for obtaining a new loan.
Once completed, the Loan Eligibility App will immediately send the borrower a detailed report of whether or not they are eligible to repurchase or what aspects need some time/attention.
Quick Facts About the Loan Eligibility App

23% of test takers pass and are eligible to purchase a home after foreclosure or short sale
29% of test takers are looking to buy a home immediately, 15% are looking to buy in 3 months & 43% are looking to buy in 6 months or more
73% of test takers had a foreclosure while 27% had a short sale
98% of test takers are employed with consistent income
13% are eligible for a VA loan
28% had a bankruptcy
Upset Homeowners
Homeowners who treaded water in an upside-down house over the last five years may be upset at the seemingly unfair circumstances and even question the lenders' rationale in lending. These are the same homeowners who challenged the strategic defaulters' integrity when they walked away between 2008 and 2012. While these boomerang buyers may not have Main Street approval just yet, their ability to obtain FHA and VA loans - federally back loans - indicates that they have Washington's approval. Current homeowners are expected to follow suit as boomerang buyers begin repurchasing in their neighborhoods and home values increase.
"People who are upset that strategic defaulters are now reentering the housing market, need to realize that these purchases are helping to bring their homes' value back. If you think demand is high for homes in kid friendly, family oriented communities now, just think about how it will look when the millions of people who have gone through foreclosure become eligible to buy again. It's going to continue to drive housing prices up. Home prices in your neighborhood will increase with offers, purchases, and eventually your own refinances. This new turn in the market is inspiring neighborhood communities again and making way for the age old American Dream," explains Maddux.
How Many Boomerang Buyers
According to an analysis of foreclosure data by Moody's analytics, the number of eligible home buyers who have had a previous foreclosure will reach 1.5 million by the first quarter of 2014. This will continue to drive up demand and home prices.
Although strategic defaulters in 2008-2012 may have lowered their neighbors' home value by leveling out the inflated home prices and bursting the housing bubble, reentering the market means these boomerang buyers are now building home prices and inspiring a renewed excitement in the housing market. In a surprising turn of events after such a tumultuous period in the housing market, it turns out that the American dream has been resurrected. Homeownership has always been a strong desire, but at the cost of a family's financial ruin, as it was during 2007-2012, it was simply on the back-burner for the last five years.
We are at the beginning of the boomerang buyer phenomenon. Unfortunately, statistics are not yet available because the boomerang buyers are just starting to qualify for repurchase. The average time it takes for most borrowers to repurchase after a foreclosure is three years if they qualify for an FHA loan or two years with a VA loan. Most of those who walked away in 2008 and 2009 were walking away from subprime loans, and could no longer afford the exploding ARM payments. These homeowners may have taken longer to recover financially and with regard to credit than the borrower who walked away in 2010-2012.
Why Strategic Defaulters Should Be Welcomed
Those walking away in 2010-2012 were referred to as strategic defaulters. Homeowners who could afford their mortgage, however made the business decision to walk away. These borrowers were more fiscally savvy and averaged better credit than their 2008 and 2009 counterparts. As stated income loans have become nonexistent, these new borrower are required to prove ability to pay and are applying for more affordable loans, staying within their means. It is the strategic defaulters who are more likely to make the move to repurchase after foreclosure and those who walked away in 2010 are about to qualify as their three year waiting period is coming to a close.
"New housing markets historically were driven by college graduates entering into a good job market. Today that is almost non-existent. Now it is driven by investors and hedge funds buying up as many single family homes that they can," explains Maddux, "As values rise and investors recede, it will be on the backs of the boomerang buyers that the housing market stability will be restored."
AfterForeclosure.com is resource for homeowners recovering from foreclosure or short sale. The free site offers helpful tips, great resources and a community forum for people dealing with the foreclosure or short sale aftermath. Their marketing line is, "The housing market is on the road to recovery and you can be too." But essentially it's the boomerang buyers that will be pushing the housing market towards recovery.
"Millions have experienced the unfortunate event of foreclosure, but that does not mean that they should be discouraged from becoming homeowners again in a more stable environment, or that they should be disqualified from getting a mortgage after foreclosure. The ability to lock in these reduced rates puts more money in consumer pockets, and drives up housing prices which ultimately leads to overall recovery. It's a win-win and its accessibility needs to be made clear." Maddux concludes.