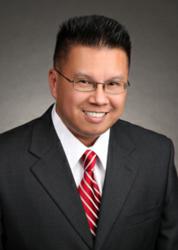 I make it a goal to provide the best legal representation for my clients, especially in handling the very emotional issue of the custody of minor children and a father's rights, while also seeking a fair and just order for support
Los Angeles, CA (PRWEB) April 10, 2013
A Wallin & Klarich client recently reached an agreement regarding custody, child support and spousal support in a contentious divorce battle. The client was represented by Sheldon E. Lee, experienced family law attorney for Wallin & Klarich, who assisted the client to reach an agreement with his former spouse and enter into a stipulated judgment, which saved both parties time and legal costs.
"As a practicing family law attorney, I make it a priority to protect my client's interests relating to custody and timeshare of the minor children. I also have my client's best interests in mind when it comes to support issues, be it child and spousal support, particularly in cases where I represent the father who many times is the higher income earner," said Mr. Lee.
According to court record from Hemet Courthouse, the client sought out the assistance of Mr. Lee after becoming involved in a difficult divorce process. The client had been in a long term marriage with his former spouse. The client's former spouse was seeking sole custody of the minor children and in addition, child support, spousal support and attorneys fees and costs because the client had been the main income earner during the marriage. The client wanted to make sure that his custodial rights were represented and that he was fairly represented in the divorce proceeding.
Mr. Lee prepared the motion that was needed to ensure that the client was able to be recognized as a custodial parent according to court documents. From there, Mr. Lee negotiated with the client's former spouse regarding child and spousal support amounts. Mr. Lee was able to negotiate with the client's former spouse to reach an agreement relating to spousal support and child support amounts that would be fair for the client to pay given that he was the primary income earner during the marriage. From there, Mr. Lee facilitated negotiations between the two parties which ultimately lead to a stipulated judgment, or agreement about the terms of the divorce, between the two parties. As a result of the parties entering into a stipulated judgment, the client saved time and avoided increased legal costs because he did not have to go to trial to resolve the issues. Mr. Lee helped the client achieve a divorce with a fair outcome where the client's rights were well represented.
"I make it a goal to provide the best legal representation for my clients, especially in handling the very emotional issue of the custody of minor children and a father's rights, while also seeking a fair and just order for support," said Mr. Lee.
# # #
About Wallin & Klarich
As a premiere criminal defense and family law firm based in California, Wallin and Klarich ( http://www.WKLaw.com and http://www.WKFamilyLaw.com) has been assisting clients from across the country for over thirty years. The firm believes that every person is entitled to the highest quality legal assistance when it comes to facing difficult situations and has committed all of its resources to aggressively defending its clients. The firm has established itself as one of the most successful in the nation when it comes to defending against charges of DUI, criminal matters and sex crimes, and is acknowledged for successfully handling divorce and child custody cases. By making certain that our clients' legal rights are always protected, we take the "fear" out of the legal fight.
Wallin & Klarich: A Law Corporation
4255 Main Street #7
Riverside, CA 92501