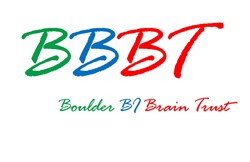 "It was a fantastic opportunity to present our ideas to the brightest minds in the business intelligence industry." Rony Ross, Chairman and Founder, Panorama Software
Boulder, Colorado (PRWEB) April 11, 2013
Consumer demands are constantly changing and business users have come to expect a product that is collaborative and customizable. Panorama Software's new release of Panorama Necto has brought the contextual discovery concepts that have been successful in the online, consumer and social spheres into the world of corporate business analytics. In this BBBT session, Panorama Software discussed how Panorama Necto is bringing together the best of corporate Business Intelligence and data discovery for business users.
Rony Ross, Chairman and Founder of Panorama Software, was thrilled to participate in the BBBT discussion, "Panorama is always looking for ways to help our customers improve the speed and accuracy of the decision-making process and it was a fantastic opportunity to present our ideas to the brightest minds in the business intelligence industry."
About BBBT: The Boulder Business Intelligence (BI) Brain Trust has served the BI industry since 2006. It is a consortium of approximately 80 industry analysts and experts from around the world. BBBT events are 1/2 day BI vendor presentations, similar to analyst briefings, streamed live as webinars exclusively to BBBT members. It's a reciprocal arrangement, the members receive the latest information on current and planned BI tools and technologies, and the vendors get valuable feedback on their offerings, marketing, and messaging.
About Panorama Software: Panorama Software streamlines business operations for over 2,000 customers worldwide and has a wide eco-system of partners in 30 countries, maintaining offices throughout North America, EMEA and Asia. Panorama Necto brings together the best of Data Discovery and Enterprise BI through collaboration and unique contextual connection. Necto is a BI solution that allows you to connect to any data source and model data using in-memory technology, analyze it using suggestive insights and collaborate with recommended colleagues - all in a single web-based user interface and controlled, secure environment.