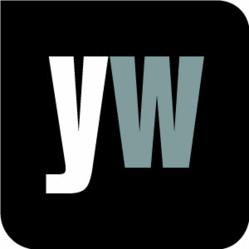 London, UK (PRWEB UK) 9 April 2013
With a rapidly ageing society, skyrocketing housing prices, low birth rates and a population that works the longest hours in the world, Singapore has made various attempts over the years to encourage its citizens to marry and procreate. Now, the government has backed a scheme in which 15 fairytales have been revamped to encourage Singaporeans to get married and start having babies earlier – but what if that isn't a feasible option? Is it possible to boost fertility later in life, and beat Mother Nature?
Yourwellness Magazine turned to Dermot O'Connor, author of new book The Fertility Code – a natural guide to getting pregnant and remaining pregnant, to find out how women can have the life they want, and get pregnant when they're ready to. Dermot's treatments are used to support the practices of fertility clinics in Ireland, and have led to a 60% increase in success rates as a result.
Dermot told Yourwellness Magazine, "Fertility problems are stressful and upsetting, and affect almost 500,000 couples in the UK every year. I believe that taking control of your fertility is a crucial element to the process of having a baby." Dermot explained that even in the case of medical and physical obstacles, there are always choices and opportunities for parents, and can provide both hope and motivation.
Dermot also gave Yourwellness Magazine his top tips for couples who want to boost their fertility:

Use ovulation kits to find your six day fertile window, and time intercourse to coincide.
Find an effective way to manage stress.
Adopt a fertility-centred nutrition plan to achieve your target BMI. Avoid refined carbohydrates, saturated fats and trans fats, and include lots of fruits and vegetables and essential fats.
Drink two litres of water daily.
Detoxify. Avoid smoking, additives, preservatives and artificial sweeteners, and reduce caffeine and alcohol.
Get the right balance of gentle, low impact exercise.
Consult a doctor to determine any medical obstacles to natural conception.
The Fertility Code – a natural guide to getting pregnant and remaining pregnant is available from major retailers.
For more information, visit the gateway to living well at http://www.yourwellness.com.