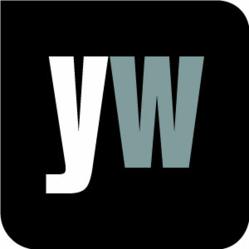 London, UK (PRWEB UK) 9 April 2013
In order to protect the health of consumers across the world, the UN food standards body has agreed on new regulations. This includes the maximum level of melamine in liquid milk formula for babies, and new food safety standards on seafood, melons, dried figs and food labelling. Jointly run by the UN Food and Agriculture Organization (FAO) and WHO, the Codex Alimentarius Commission sets international food safety and quality standards to promote safer and more nutritious food for consumers across the world, in many cases serving as a basis for national legislation, and providing the food safety benchmarks for international food trade.
With this in mind, Yourwellness Magazine took one aspect of the new regulations – food labelling – and investigated how this has had an impact on consumers in the UK. According to their article, the Department for Environment Food and Rural Affairs (Defra) has now recommended new labels to food and drink manufacturers so that customers do not waste food unnecessarily and spend extra money to replace it.
Yourwellness Magazine reported the views of those responsible for the decision, in order to explain why the recommendations have come about. According to Environment Secretary Caroline Spelman, "We want to end the food labelling confusion and make it clear once and for all when food is good and safe to eat. This simpler and safer date labelling guide will help households cut down on the £12 billion worth of good food that ends up in the bin."
Yourwellness Magazine explained that shoppers are confused by the meanings of 'sell-by', 'display-until', 'use-by' and 'best-before' labels, and so Defra has called for retailers to only label their products with a 'use-by' or 'best-before' date. With the 'best-before' date, consumers will know when food is no longer at its best, but is still safe to eat, in terms of foods such as biscuits, jams, pickles, crisps and tinned foods. The 'use-by' labels, on the other hand, should be used when food could be unsafe after that date, such as in the case of soft cheese, ready-prepared meals and smoked fish.
For more information, visit the gateway to living well at http://www.yourwellness.com.