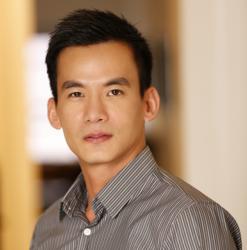 "Nobody cares what size you're wearing or how tall you are if you look good and carry yourself with style and confidence."
New York, NY (PRWEB) April 10, 2013
Small women have petite, large men have big and tall, and now short and stylish men have Jaden Lam™, a new designer clothing line and e-commerce site that offers a fit and style exclusively designed for men 5'9" and under. Shirts, pants and sweaters have been designed and proportioned for shorter stature men, many of whom have difficulty finding off-the-rack designer clothing that fits properly.
Someone who faced that difficulty ever since coming to America in 1990, was "Jaden" Lam Phan, the 5-foot, 6-inch creative director and designer behind the new men's line. Jaden began his love for clothing in Da Nang, Vietnam, where as a teen he worked as an apprentice to a master tailor and then ran his own custom clothing business. In the U.S., shopping trips to department stores and boutiques turned into scavenger hunts for clothes that not only looked good on a compact, athletic frame, but had the proper fit.
"The shorter man is largely ignored in fashion, and as a result, clothing options are limited or non-existent," said Jaden, whose own body measurements were used as the basis for sizing the clothing line. "For many of us, size small fits more like a medium. By focusing exclusively on guys between 5'3" and 5'9", we can offer more choices within a smaller size range creating a better fit than standard off-the-rack clothes."
According to the federal government, the average height for males 20 and older in the United States is about five-feet, eight-inches (5'8").i
The new clothing line will be sold exclusively via an E-commerce site called jadenlam.com, which includes a selection of shirts and pants from $150 to $200 and fine sweaters starting at $220. Stylistically, the clothes evoke an east meets west sensibility to reflect both the designer's Asian aesthetic for clean lines and balance and appreciation for modern American styles and colors.
Shirts, which were made in America, are designed with slimmer shoulders, smaller and higher breast pockets, tapered waists and can be worn tucked or untucked, without seeming oversized. Italian hand-tailored pants have modern flat fronts, straight legs, shallower front and back pockets, and shorter rises and inseams than standard pants.
Sweaters are made from soft merino wool and feature subtle patterns and proportions that complement smaller body types. Clothes are slim fitting and come in sizes 1 to 4 and are based on heights from 5'3" to 5'9".
"The clothes have just the right amount of material to flatter and fit the body and are cut, sized and styled to create clean, elegant lines for a perfect silhouette," said Jaden. "Shorter men no longer have to compromise style for fit."
Because life is short™ is the company's slogan, which it says is more a reflection of its customer's mindset than his height.
"Nobody cares what size you're wearing or how tall you are if you look good and carry yourself with style and confidence," said Jaden.
The company has plans to expand its line to include outerwear, Polos, suits, blazers and accessories, and it says it will continue to refine sizing and styles based on customer demand and feedback.
"We're just starting. We're going to talk and listen to our customers to create the best product possible...because life is short," Jaden added.
For more information, visit http://www.jadenlam.com.