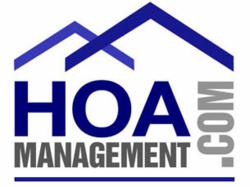 Auburn Hills, MI (PRWEB) April 10, 2013
HOA Management (.com) is proud to announce a new advertising partnership with LandArc. LandArc is Michigan's second-largest condominium and HOA management company and largest manager for builders and developers.
LandArc has partnered with HOA Management (.com) to advertising their services to community associations that are actively seeking a management company. Visitors to HOA Management (.com) can learn more about LandArc by viewing their profile page on the directory. Included on their profile page is a direct link for users to click through to the LandArc website. HOA Management (.com) also provides a contact form for users who prefer to communicate via email.
LandArc now has a staff of nearly 100 employees and has operations in Michigan, Florida and North Carolina. In addition to association management, LandArc's services include construction management, general contracting, maintenance, landscaping, satellite television solutions, and insurance claim handling and adjustment. Their staff includes licensed insurance and real estate professionals as well as architectural and legal experts. This diversity is the result of LandArc's commitment to provide the best value by combining excellent customer care, advanced technology and proactive management services.
HOA Management (.com) is a leading HOA property management directory that uses targeted marketing strategies to reach out to community associations and offer them free access to its online directory. Association residents and board members are able to connect with professional management companies and service providers in their local area by searching on the HOA Management (.com) directory. To learn more about HOA Management (.com), visit http://www.hoamanagement.com or email sales(at)hoamanagement(dot)com.
###