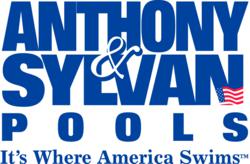 DOYLESTOWN, Pa. (PRWEB) April 11, 2013
Anthony & Sylvan Pools, America's premier in-ground swimming pool and spa builder, today announced that its 13 retail locations in the Northeast have opened their doors and are celebrating the 2013 pool season with in-store sales and promotions through the end of April.
Located in Delaware, Maryland, New Jersey, Pennsylvania and Virginia, Anthony & Sylvan's retail centers offer pool owners a one-stop shop for their pool supply needs, including pool chemicals, equipment and parts, covers, heaters, filters, lighting, chlorinators and salt and mineral systems, as well as pool toys and floats. Each retail center offers a free computerized pool water analysis to ensure water is properly balanced and safe. Pool owners can also get their 2013 pool supplies online at Anthony & Sylvan's recently launched virtual retail store.
"Our in-store experts are available to consult with pool owners to provide them with the best recommendations for supplies and chemicals, as well as a free water test to ensure pools are balanced and safe so families can enjoy them to the fullest," commented Sean McHugh of Anthony & Sylvan. "While warm weather has yet to hit the Northeast region, it's never too early to get pools summer-ready, so as soon as the temperatures go up, pool owners can dive in."
Stores are opening with special savings off many of their already competitively low priced pool supplies, backed by satisfaction and best price guarantees. In addition, Anthony & Sylvan stores will celebrate customer appreciation days on April 26, 27 and 28. Each store will offer a selection of discounts on supplies and a free gift bag for the first 25 customers.
About Anthony & Sylvan Pools
Since its founding in 1946, Anthony & Sylvan Pools has built more than 370,000 pools, making it the largest pool builder in the United States. In addition to building pools, the company specializes in a number of pool-related products and services, including renovation and modernization of pools; pool chemicals, supplies, parts and equipment sold through Anthony & Sylvan retail stores located along the East Coast and the company's online store accessed via its corporate website; pool service along the East Coast; and other backyard needs via its Backyard Products division. Anthony & Sylvan operates in Connecticut, Delaware, Maryland, Nevada, Pennsylvania, New Jersey, New York, North and South Carolina, Texas, West Virginia and Virginia. For more information, please visit: http://www.anthonysylvan.com.