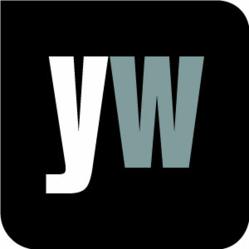 London, UK (PRWEB UK) 15 April 2013
According to WHO, community-based programmes, have contributed to a reduction in raised blood pressure and strokes in Japan. Japanese public health experts have attributed the success of the programmes to a variety of factors, including the introduction of universal health care in 1961, the expansion of health services for older people in 1982, and government-introduced community-based noncommunicable disease programmes.
Professor Hiroyasu Iso, of the Osaka University Graduate School of Medicine, explained, "Our studies show that regular health check-ups and health guidance from nurses and physicians in the community have been key to fighting hypertension and stroke. In particular, people at high risk and people over 40 are benefiting from the free, community-wide screening and health education."
With this in mind, Yourwellness Magazine investigated how high blood pressure and other factors can lead to coronary heart disease (CHD). Their article explained how the build-up of fatty deposits on the walls of the arteries around the heart (coronary arteries) usually cause CHD, and that these fatty deposits, or atheroma, are made up of cholesterol and other waste substances.
According to Yourwellness Magazine, "The build-up of atheroma on the walls of the coronary arteries makes the arteries narrower and restricts the flow of blood to the heart. This process is called atherosclerosis." The article also detailed the risk factors for developing atherosclerosis:

Smoking. This increases heart disease risk by 24%.
High blood pressure (hypertension). This is defined as a systolic pressure of 140mmHg or more, or a diastolic pressure of 90mmHg or more.
High blood cholesterol level. The current recommended total blood cholesterol level is less than 5mmol/litre, and an LDL cholesterol level of under 3mmol/litre
Diabetes. This can double the risk of developing CHD.
Thrombosis
Lack of exercise
Obesity or being overweight
Family history of CHD
For more information, visit the gateway to living well at http://www.yourwellness.com.