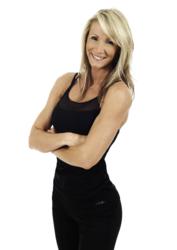 Elizabethtown, KY (PRWEB) April 09, 2013
Fit Yummy Mummy has narrowed down its list of Finalists for the 2013 New Year's Transformation Challenge. The fitness for moms company announced that voting is now open to determine a winner.
"Every year, Fit Yummy Mummy runs a few transformation contests, each with a different theme," says Holly Rigsby, a fat loss for moms expert and the founder of Fit Yummy Mummy. "It is one way we seek to jump start women's fat loss efforts."
"This year we decided to start 2013 off with a New Year's Transformation Challenge that saw numerous women throughout the United States and abroad fighting to finally banish their mommy belly and improve their fitness," she continues.
After 12 weeks in which new moms throughout the world challenged themselves to lose weight and return to their pre-baby bodies, Holly solicited essays from the participants concerning why each thought she deserved to win the contest.
After sorting through all of the essays, Rigsby has narrowed down the list to 9 women who have "burned their muffin top and gotten into better shape than they ever thought possible, using Fit Yummy Mummy's strategies geared specifically to new moms."
From now until April 12th, you can go online and vote for a winner of the 2013 New Year's Transformation Challenge.
Allie, of North Carolina, lost 5 pounds and 3 combined inches off of her belly and hips. Christy, a mother of 2 from Tennessee, lost 15.5 pounds, while Emily, a 28 year old mother of 3 from Pennsylvania, lost nearly 10 pounds.
Also among the finalists are Elen of Estonia, who transformed her life by burning 2 inches off of her stomach. Gena from Missouri lost 16.5 pounds, while Kate D. followed FYM's Trouble Spot Solution product to burn roughly 11 pounds.
Rounding out the list of finalists are Kate P., who burned 13 pounds; Michelle I. of Canada, who lost 13 pounds; and Sara M. from Ontario, who lost 8 pounds.
"These women, who all participate in Club FYM, Fit Yummy Mummy's incredible online support community for new moms trying to lose weight, have put the work into making their dreams a reality," says Holly Rigsby.
"It was nearly impossible for me to settle on just 9 Finalists, but now it's up to you to make the hardest decision yet – choosing a winner from a list of 9 of the bravest, hardest working winners I've ever encountered," Rigsby states.
Voting for the winner of Fit Yummy Mummy's 2013 New Year's Transformation Challenge is open now until Friday, April 12th. For more information, visit: http://www.clubfym.com/public/2013-NYTC-12-Week-Challenge-VOTE.cfm
About Holly Rigsby:
Holly Rigsby is the Co-Owner of Fit Yummy Mummy. She offers her clients a variety of training products to help them burn fat and writes a fitness blog for FYM.
Fit Yummy Mummy is part of the Fitness Consulting Group family of companies. FYM releases fitness products for moms looking to burn fat and get in shape. It also offers workout tips through its blog.
For more information on Fit Yummy Mummy, visit: http://getfitandyummy.com