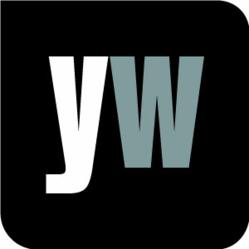 London, UK (PRWEB UK) 10 April 2013
In Mauritania, a country which life expectancy is less than 60 years, WHO is working with the government to improve water quality, sanitation and hygiene for its most vulnerable people. The organisation reports that failing sewage systems often contaminate the groundwater supply in this country, and, as a result, the Mauritanian people face serious health risks, with many children suffering from diarrhoea and other diseases related to deteriorating environmental conditions.
With this in mind, Yourwellness Magazine took a closer look at water and sanitations, advising readers on ways to preserve this precious resource, and protect the environment. According to the article, "There are parts of the world which don't have nearly enough water and millions die each year because they don't have access to a clean and safe supply of water. We're lucky to have running water in most homes in the developed world but that doesn't mean we can be frivolous with this most precious of resources."
Yourwellness Magazine explained how taking the time to conserve water can protect the environment, and, as an added bonus, helps people to save money. The article also outlined six main ways in which readers can conserve water:
1. Turn off the tap when it's not in use. Don't just leave it running!
2. Fix any leaks. Little drips here and there quickly mount up, and could make all the difference to the water metre bill.
3. Have baths instead of showers where possible. Baths might look like a larger body of water than that used in a shower, it's a constant amount. Showering for more than ten minutes wastes more water than a bath.
4. Only use the washing machine if it's a full load. Anything less is a waste of energy and water.
5. Reuse the water used for boil things in (in the kitchen) to water the garden. Don't just pour it down the drain.
6. Fill the sink while shaving; don't just leave the water running.
For more information, visit the gateway to living well at http://www.yourwellness.com.