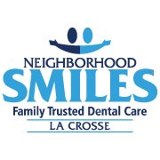 With CariFree, we can combat acid attacks, and sometimes reverse the effects of early decay. Now that is exciting!
La Crosse, Wisconsin (PRWEB) April 10, 2013
Dental decay is the number one chronic disease affecting American youth; surpassing both obesity and asthma. For Neighborhood Smiles of LaCrosse those statistics are no longer daunting. The doctors have taken the top caries research in the world and implemented a cavity prevention program developed by CariFree that is shown to decrease incidents of tooth decay by up to 74%. The system is known as CAMBRA or Caries Management by Risk Assessment. Dr's Spitzer and Dommer say: "We base all treatment plans on individual Risk Factors. Patients with high risk to decay are those on medications which cause dry mouth, soda drinkers, and patients with acidic bacteria. With CariFree, we can combat these acid attacks, and sometimes reverse the effects of early decay. Now that is exciting!"
CAMBRA is rooted in a medical model of risk assessment. It requires the dental professional to assess each and every patient's risk factors for the disease and then develop a personalized treatment plan to systematically lower their risk. The CariFree diagnostic tools leverage biofilm testing (to determine the levels of cavity-causing bacteria in the patient's mouth) as well as a risk assessment questionnaire to determine the overall statistical probability a patient will develop new cavities over the next 12 months. Never before has such predictive information been available. Patients can then measurably lower their risk for decay by utilizing professional products and behavior modification.
Patients can expect the entire process to take a few minutes in their appointment. They will answer targeted questions regarding their current habits (eating and drinking, medication use, chronic health issues etc.) as well as undergo a quick, painless swab of their lower teeth (to determine if they have an excess of cavity causing bacteria). Then based on the information gathered, their dental team will counsel them on an appropriate course of action to lower their risk. If professional products are recommended the practitioner will provide the patient with a professional kit of product specifically designed to counteract their risk factors.
Science has proven that this disease cannot be stopped by the drill and fill approach. True cure requires a medical approach and a comprehensive assessment of each patient. Neighborhood Smiles has taken a bold and caring step for their patients and community.
For more information on the CariFree system go to http://www.carifree.com. Call now and make your screening appointment at: (608)519-4377
About Neighborhood Smiles La Crosse:
A great smile and a healthy smile says so much. Not only does it convey happiness, warmth and contentment, but also an indicator of a healthy body. It is with great pride that we bring over 25 years of experience to the practice to help our patients achieve and maintain their dental health.
We are committed to providing the best care possible for all patients at our dentist office, taking into account each individual's desires and goals, while emphasizing excellent oral health, because the mouth is a reflection of each person's general medical health. We will spend time explaining the reasons why we recommend treatments, because excellent oral health can only be achieved through cooperative efforts.
We also love to treat children and have a great deal of experience with those fearful of going to the dentist. We understand the stress that can cause a person to avoid seeking dental care, and have many patients who have overcome those fears to gain healthy smiles. Their gratitude is one of the finest gifts we can ever receive, and it recharges us to continue our practice of dentistry.
Cosmetic dentistry is often misunderstood as something only for the vain, but it is actually much more subtle than this. The way a person smiles (or doesn't) can have an enormous impact on his or her personality, relationships, and work opportunities. At our dentist office, I have seen countless patients gain self-confidence, and improve their quality of life with treatments that are sometimes amazingly simple. Again, I have had the honor of bringing many patients to their full potential of smiling with confidence and health. Their smiling happy faces confirm my decision to become a dentist and to perform cosmetic dentistry.

Dr. Karen Spitzer and Dr. Elisabeth Dommer