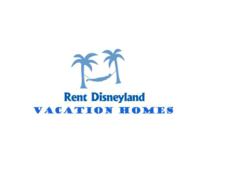 Rent My Vacation Home Upgrades 115 Offices
Orlando, Florida (PRWEB) April 10, 2013
Rent My Vacation Home is expanding office space across America. The reason for the expansion is that Rent My Vacation Home has had a big increase in the number of members.
Rent My Vacation Home already the largest network of vacation home rentals across America needs the office space for the new customers. One of the offices that will be expanded immediately is Rent Disney World Vacation Homes dot Com.
Other expansion includes offices in California, and Hawaii. Now with over 100,000 vacation rentals listed in over 115 offices, the space is badly needed. Vacationers can now search 115 sites from any of the sites listed on the network. Vacation homeowners can also list their home and be seen all 115 sites.
The new office spaces will include the latest verification equipment. This equipment will stop fraudulent listings from appearing on the website. This new address verification system is highly advanced and leads the industry in vacation home rental software.
To find out more please go to http://www.rentmyvacationhome.com. At this time there is a trial for homeowners to see how they like the service. Vacationers are always welcome at no charge year around.