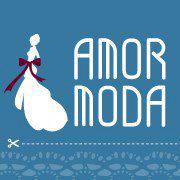 (PRWEB) April 10, 2013
AmorModa, a leading designer, manufacturer, and marketer of wedding dresses, is now announcing its special offer of wedding dresses for April 2013. i.e. Everyone can enjoy a big discount, up to 60% off, before April 30, 2013.
AmorModa is the world's leading women's dresses company, and the rapidly evolving customer-oriented products and services have helped AmorModa become one of the world's top brands of wedding dresses and special-occasion dresses.
"Everyone can enjoy a discount, up to 65% off, during this April," says, Eason Chen, CEO of AmorModa.com. "All our prom dresses are guaranteed with high quality and fast delivery, and we focus on creating elegant dresses for the brides worldwide."
The customer-oriented products and services have enabled the company to continue its focus on growth and quality. According to Eason Chen, a spokesman of the company, their products are designed especially for the ladies who never compromise on quality and design.
Along with wedding dresses, clients can also find thousands of bridesmaid dresses, cocktail dresses, holiday dresses, etc. on the updated website of AmorModa.com. The company is well positioned to continue its aggressive growth trend in 2013 through a series of promotions.
About AmorModa.com
AmorModa.com is providing thousands of wedding dresses and other special-occasion dresses at acceptable low prices, and its extensive and stylish products include wedding dresses, prom dresses, etc. The company hopes to give each woman an elegant new look with its fresh designs at affordable prices.
More information can be found at: http://www.amormoda.com/