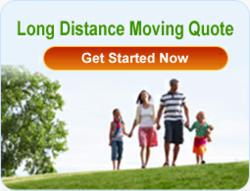 (PRWEB) April 12, 2013
In a fast-paced economy, it has become necessary for moving companies to move their offices and employees to different locations, depending on their target market. Making the decision to move a business and employees requires planning and teamwork from all departments in the company. After the planning has been done, the next task is to hire a moving company who can take care of the moving needs. There are a lot of moving companies available, making the task even harder.
Longdistancemovingcompanies.com assists customers with the step-by-step process with their new Corporate Relocation Service. They have moving packages to answer the needs of both employees and employers when moving. Making the decision to do a Corporate Relocation is often caused by the demand of a company's market, thus making the relocation a priority, to be done as soon as possible. Hiring a reputable moving company who provides all the necessary services needed for moving can save the employer both time and money. The services needed for Corporate Relocation depends on the distance and the size of the move. Most common are packing service, storage service, loading, transporting and unloading service. One advantage of using a reputable moving company is having an expert moving consultant who will oversee the move.
Long Distance moving companies pre-screens all the possible moving companies who can cater to customer's needs. In going the extra mile, Long Distance Moving Companies also provides on the spot quotations from pre-screened moving companies.
About Longdistancemovingcompanies.com:
Longdistancemovingcompanies.com is known to be one of the pioneers in the moving industry. The company aims to provide quality service, competitive packages and customer satisfaction every single time.