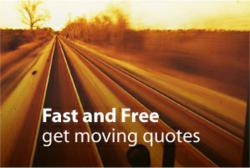 (PRWEB) April 13, 2013
This season marks the start of one of the busiest season for Movers 411. Countless families will be relocating as they choose this season to move out in order to avoid disrupting the lives of students. Actually, more than half of the moves in the U.S. alone take place between April and September; more than 20 million Americans choose this season to relocate.
Movers 411 knows exactly first and foremost how busy moving companies can get during the summer. Movers 411 highly suggest to families who are considering moving, that they should opt to move between April and September and that they should plot their moves well in advance. This will ensure booking the very best in moving companies and getting the ideal date.
Built with a commitment to make moving smooth and easy, Movers 411 has been helping Alabama residents move for years now. The company's extensive experience with moving in Alabama and their extremely solid reputation makes them stand out for handling relocation services. Whether preparing for a residential move or office move, Movers 411 has the solutions needed, including storage options, piano moving, international moving and mortgage estimates.
No doubt, Movers 411 is so excited to see the start of the summer moving season. As this is the busiest time of the year for moving, it is essential that Alabama residents must schedule their moves with Movers 411, well ahead of time.
For more information about Movers 411 relocation services or to schedule a summertime move, visit Movers 411 online at http://movers411.com/.
About Movers 411:
They have all the information needed, such as how to pick movers, how to prepare for moving day week by week, and how to pack.
Movers411.com only conducts business with professional Pre-Screened Movers who can commit to customer service. they will match you with Movers in your area and get multiple quotes from licensed and insured Movers.