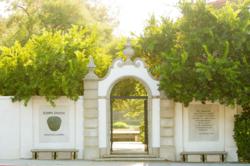 Claremont, Calif. (PRWEB) April 10, 2013
Gospel music is one of the most distinctive forms of music in African American worship settings. Mellonee Burnim and Portia Maultsby, professors in the Department of Folklore and Ethnomusicology at Indiana University, Bloomington, probe the influence of this genre in their lecture "Gospel Music in Global Contexts: Tropes of Continuity and Disjuncture" at 7:30 p.m. April 16 in Garrison Theater of the Scripps College Performing Arts Center, 231 E. 10th St. The talk is free and open to the public.
Gospel music has been translated throughout the world with results that both support and contradict its African American origins. Burnim and Maultsby explore the implications of these contradictions in light of how this genre has influenced artists in Africa, the Caribbean, Europe and Asia. The Anointed Gospel Choir of The Claremont Colleges will also perform at this event.
Maultsby is the Laura Boulton Professor of Ethnomusicology in the Department of Folklore and Ethnomusicology and the director of the Archives of African American Music and Culture at Indiana University. Burnim is the director of the Ethnomusicology Institute at the university.
The event is part of the Scripps College Humanities Institute's spring lecture series, "Music, Dance, Ritual and Belief: Transforming Societies." Throughout the semester, distinguished artists have examined the interplay of music and dance in ritual customs and beliefs. For more information, please call (909) 621-8237 or visit http://www.scrippscollege.edu/hi.