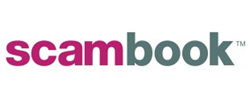 There is currently no evidence to suggest that consumers' money or private financial information is at risk. At the moment, the attack is simply disrupting online service.
Los Angeles, CA (PRWEB) April 10, 2013
Scambook, the Internet's leading complaint resolution platform, advises consumers to remain calm amid news that several major US banks are under attack by an alleged international hacker group. The coordinated cyber-attacks, which have targeted Bank of America, Wells Fargo and PNC among other financial institutions, have been ongoing since September 2012.*
"Whether or not you use online banking, it's deeply troubling to hear that some of our major banks are being targeted," said Kase Chong, Scambook's Director of Marketing. "However, there is currently no evidence to suggest that consumers' money or private financial information is at risk. At the moment, the attack is simply disrupting online service."
Chong explained that the perpetrators are committing what's called a "denial of service" attack. This means the hackers are overwhelming the banks' website servers by flooding them with more data than the servers can handle, resulting in unusual downtime.*
NBC News reported 249 hours of downtime for the affected banks' websites during a recent six-week period ending March 31, compared to an average 140 hours of downtown for the same period last year.**
To avoid harmful byproducts of unexpected downtime, such as late fees for missing a payment deadline, Scambook advises consumers to budget 3-5 days extra time for all online banking transactions that need to be scheduled.
Scambook also recommends consumers take action by enacting 5 Online Banking Safety Tips:
1. Use a secure, unique password and change it every 3 months. A consumer's online bank account should not have the same password as any other personal accounts, such as for email or social media. Strong passwords should include a mix of uppercase and lowercase letters as well as numbers and symbols. Also, don't store password information on a mobile device or anywhere that can be easily accessed by another person.
2. Check online bank accounts every day. By monitoring daily account activity, consumers can identify any unauthorized transactions or indications that their account has been hacked. The sooner consumers notice suspicious activity, the sooner they can report it to their bank.
3. Sign up for email or text message alerts. Most banking websites allow users to sign up for email or a text message notifications whenever a specified amount of money is withdrawn or deposited to their account, or if there is unusual activity such as international transactions.
4. Only do online banking on a secure, private computer. Consumers are advised against using public computers to do online banking because account data can be accidentally stored on the computer and accessible to others. If using a laptop, never conduct financial transactions over an unsecured public WiFi network.
5. Always use a secure Internet browser, antivirus software and firewall. Consumers are advised to keep security software up-to-date and always turned on. Users are recommended to scan their computers for viruses, spyware and other malware as often as possible. This will guard against cyber threats, such as keyloggers, which could steal the user's passwords.
About Scambook
Scambook is an online complaint resolution platform dedicated to obtaining justice for victims of fraud with unprecedented speed and accuracy. By building communities and providing resources on the latest scams, Scambook arms consumers with the up-to-date information they need to stay on top of emerging schemes. Since its inception, Scambook has resolved over $10 million in reported consumer damages. For more information, visit scambook.com.
*David Goldman; "Major banks hit with biggest cyber attacks in history"; http://www.dailyfinance.com/2012/09/27/major-banks-hit-with-biggest-cyberattacks-in-history/
**NBC News; "Bank sites down 249 hours in 6 weeks"; http://www.nbcnews.com/id/51424173/ns/local_news-springfield_ma/#.UWSAn45iuJU