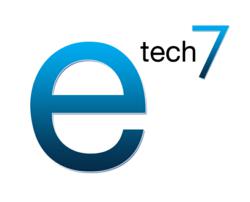 "Data backup is about more than just security"
--Emil Isanov, CEO of Etech 7
New York, NY (PRWEB) April 12, 2013
In the modern age of technology, it's easy for casual users to throw around advanced terminology to help pass themselves off as experts; phrases like "online server backup services" and "creating a secure offsite backup" may make the speaker sound more intelligent, if not at the very least more internet-savvy, but what does a relatively accessible term like "secure" really mean?
"When our company says secure offsite backup in reference to one of our many backup solutions, most people seem to think that the word 'secure' only applies to the security of the data; whether it's encrypted with a password, whether the server storing the hard drives is stored in a locked room or not, etc, etc," Emil Isanov, CEO of Etech7 Inc, states. "But that's only one half of the equation. The other half comes down not to the security of the stored data itself, but to the integrity of the storage medium itself."
When it comes to down to the storage medium, Mr. Isanov, states, a great deal of stress is emphasized on the concept of multiplicity.
"Data backup is about more than just security. As a company, whenever we store client data offsite, we make sure to use at least two different storage mediums. Typically this means both several physical hard drives as well as a few smaller solid state devices, so that even if all of the hard drives suffered head crashes or magnetic failures, the data would still be secured elsewhere."
It seems, then, that companies must always bear in mind the security of their hardware, as well as their software, when thinking about backup solutions, regardless of whether they choose to use offsite solutions or store their data in the cloud, using online server backup services.
Thankfully, Mr. Isanov says, Etech7, unique among the numerous managed services in NYC, considers both when offering clients their various backup options.
For more information on the backup solutions employed by Etech 7, readers are encouraged to visit ETech 7 blog.
About the Company:
ETech 7 is a technology services leader offering managed IT services, IT outsourcing, backup and disaster recovery solution. Please visit ETech7.com or contact (212) 997-1202 for more information.