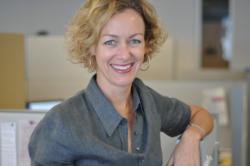 As we've grown our customer base to include more leading brands, we've used their expertise to guide us to the most impactful product features.
Washington, DC (PRWEB) April 10, 2013
newBrandAnalytics (nBA), the social intelligence expert for the food and beverage industry, will be exhibiting at Booth #20 at the 2013 Restaurant Leadership Conference from April 21-24 in Scottsdale, Ariz. CEO Kristin Muhlner and other senior nBA executives will be in attendance to discuss how local, regional and national food and beverage businesses can capture more market share through social media.
By applying its unique technology solution across millions of guest reviews posted on social media sites, newBrandAnalytics delivers intelligence that goes beyond traditional sentiment analysis and reputation tracking to extract specific insights about locations, menu items – even staff members – that COOs can use for immediate operational improvement. Restaurant CMOs and marketing teams can use the same data to monitor how the company's brand promise is aligning with daily operational delivery to meet and exceed customer expectations and create lifelong brand advocates.
Visit nBA experts at booth #20 to learn more about how social intelligence can help leading restaurant brands gain a competitive advantage and improve their bottom lines. Then, join nBA and the team from Punchh at a lively cocktail mixer after President Bush's keynote address on Tuesday.
To schedule a briefing with CEO Kristin Muhlner, please contact Jess Knight at (202) 664-0035 or jess.knight (at) newbrandanalytics (dot) com.
To attend the exclusive cocktail party and networking mixer, please RSVP to the invitation below.
What: A Fabulous Foodie Fiesta with newBrandAnalytics and Punchh
The two social innovators are hosting a cocktail party for restaurant industry leaders to meet, mix and mingle at one of Scottsdale's finest Mexican restaurants.
When: Tuesday, April 23, 2013, 6:30 – 10:00 p.m.
Where: Sol Mexican Cocina
15323 North Scottsdale Road, Ste 195
Scottsdale, Arizona 85254
Located in the Scottsdale Quarter across from the Westin Kierland Resort
Who: Co-sponsored by newBrandAnalytics, the social intelligence expert for the food and beverage industry, and Punchh, a social loyalty platform for restaurants. Join your fellow food and beverage industry veterans, experts and influencers at the week's best social event.
RSVP: Space is limited, so secure your spot at this exclusive fiesta no later than April 17.
About nBA
newBrandAnalytics delivers social intelligence that helps companies win – and keep – market share while improving overall operational performance. newBrandAnalytics' unique approach extracts targeted, local insights from volumes of unstructured social media data, pinpointing specific ways your company can meet and exceed customer expectations to create lifelong brand evangelists. The company serves clients across food and beverage, hospitality, retail, and government industries, including Five Guys, Hyatt, Legal Sea Foods, Ruby Tuesday, Darden, the District of Columbia and many more.