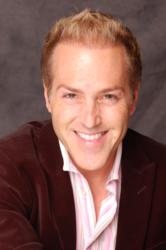 I can apply this formula to almost any business, and increased their profits within 90 days.
New York, New York (PRWEB) April 11, 2013
Super Entrepreneur Daven Michaels claims he can turn around almost any small business in America by improving their marketing and using outsourced virtual employees. That may sound like a bold claim until you look at his long string of Business Successes in a wide variety of business.
Daven Michaels started his entrepreneurial career aged 15, when he opened a fashion, clothing store on Melrose Avenue in Los Angeles. Over the next 30 years, Daven achieved success as one of the world largest music live event producers, a pioneer in the in the tele-communication business. He also has achieved success as multi-platinum record producer, TV and film producer, CEO of 123Emplyee, the premier outsourcing company in the Philippines, international speaker and Author of the now, New York Times Best Seller "Outsource Smart."
"There are secrets to success that I discovered from one of my Mentors may years ago, I have been applying it everyday since then, it works, and today I get to teach others the very same secrets," explains Daven, who also made the bold claim, "I can apply this formula to almost any business, and increased their profits within 90 days."
During these challenging times almost every Entrepreneur is looking for the edge, proven strategies they can use to help their business. The answer to the search may lie in Daven's new book Outsource Smart. In his book Daven explains how Outsourcing and more specifically outsourcing your Marketing can help your business make more money, if done right!
While this might sound like fairly bold claims, Daven has thrown out the challenge, that within just 90 days he can turn the fate of any business around, and he is willing to stand by his claim. He also states that if he fails, he will donate $1,000 to charity.
Should media wish to cover this demonstration, Daven will spend a day with the business owner, work out a plan of action that they both agree to, and as long as the business owner follows the plan he believes they should see more money in the bank. However, should he fail, he will sign over a check for $1,000 made payable to any charity of their choice. Daven is doing this promotion to commemorate the launch of his latest book Outsource Smart which has just become a New York Times Best Seller.
About Daven Michaels
An entrepreneur, platinum winning record producer, internet marketer, investor, New York Times & Amazon #1 Best Selling Author and outsourcing specialist, Daven Michaels started early in his entrepreneurial life at the age of 15 years. He currently heads 123Employee, a pioneering outsourcing center that provides BPO, customer support, internet marketing and telemarketing services.
Get more Info on Outsource Smart & learn how to outsource better at http://OutsourceSmart.com.
Contact:
To schedule an interview with Daven Michaels, please call 866.549.1296 or e-mail liz.ortiz(at)123Employee(dot)com.