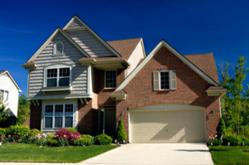 Lebanon, PA (PRWEB) April 13, 2013
George Strohm Inc., the area's trusted radon mitigation contractor, is pleased to announce that the company has joined National Radon Defense (NRD), the nation's leading network of radon professionals.
As a member of NRD, George Strohm Inc. adheres to the network's strict guidelines for service, workmanship, and reliability. Not only qualified to perform the required work, they are dedicated to improving the health of customers' homes.
The radon specialists at George Strohm begin by inspecting the home and then performing a radon test to determine the levels of radon present. If the testing uncovers high levels of radon, the specialists explain the options available and recommend, design, and install a customized radon mitigation system. The result is a healthier, safer living environment and the process is quick and thorough.
Locally-owned and operated, George Strohm, Inc. also provides dehumidification systems and electronic air cleaners. Established in 1954 as a plumbing, heating, and air conditioning business, the company is now led by Tom Strohm, son of the founder. The company has close ties with the community; they sponsor a local basketball team, and donate to a local rescue mission and the American Red Cross. They are especially proud of the work they do with Central Pennsylvania Supports the Troops, a non-profit organization that sends care packages to the nation's troops.
National Radon Defense is a network of radon professionals dedicated to delivering the highest-quality radon measurement and mitigation services. All members are carefully selected and participate in extensive, on-going training ensuring customers of quality solutions and value pricing. The NRD is the world's most trusted source in the radon testing and mitigation services industry.
George Strohm, Inc. serves homeowners in the Greater Reading area including Harrisburg, Lancaster, Kutztown, and Hershey.