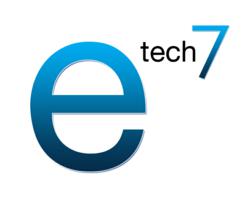 "Managed IT support...lets us view a business' current network bandwidth...versus the amount they actually need..."
--Emil Isanov, CEO of Etech 7
New York, NY (PRWEB) April 18, 2013
As one of the managed IT support services in New York, Etech 7 offers a variety of services to its clients, one of the most useful of which is remote network monitoring services. In this article, Emil Isanov, CEO of Etech 7, clarifies what that means for less technically-savvy readers.
"A remote network monitoring service," Mr. Isanov explains, "is a tool that we install on clients business computers which allows us to monitor all traffic on that company's internet network as well as all activity on their machines. What this means at a basic level is that we can simplify the clients life by remotely accessing their computers through our own and installing antivirus software in order to help protect their computers. We can see if there are malicious threats trying to access their network and cut them off before they manage to do any damage or gain access to sensitive business data."
But, Mr. Isanov states, there are additional advantages to utilizing a remote network monitoring service that may not be evident by the name alone.
"In addition to monitoring overall network traffic, our service also allows us to monitor individual computer activity as well. So let's say a machine in your office (or, in a worst case scenario, several machines) are behaving abnormally; they're running slowly, certain files aren't showing up, etc, etc. Our service lets us see which programs on the machine are hogging up system resources, and even allows us to optimize those machines from offsite, so during the time when the office might otherwise be closed, our service is working to ensure that your company virtually never undergoes IT downtime."
Finally, according to Mr. Isanov, there are hardware optimizations that can be performed as well.
"We've encountered cases" Mr. Isanov says "where even when a company's network is working up to business expectations, it's not working up to business needs. The managed IT support provided by our service lets us view a business' current network bandwidth (or amount of data that can be transmitted at one time) versus the amount they actually need based on daily use, and in situations where a client wants a faster network, we can go into the building and physically improve networking in select locations. This is just one of the advantages our company offers over others."
About the Company:
ETech 7 is a technology services leader offering managed IT services, IT outsourcing, backup and disaster recovery solution. Please visit ETech7.com or contact (212) 997-1202 for more information.