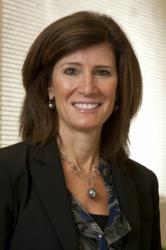 "it's important to reinforce that what we do really is meaningful and does make a difference"
Winston-Salem, NC (PRWEB) April 11, 2013
Greater Gift Initiative, Inc., in conjunction with PMG Research, Inc., announced today that Jennifer Byrne, President and Founder of Greater Gift Initiative and President and CEO of PMG Research, has been recognized by CenterWatch as one of "20 Innovators Changing the Face of the Clinical Trials Industry." CenterWatch, a leading source of data and information analysis on clinical trials, marks its twentieth anniversary this year and is honoring forward-thinking individuals within the industry who share a commitment of developing and implementing new approaches to re-shape the drug development process.
Among her contributions is her vision and resulting foundation of Greater Gift Initiative, whose mission is to advance global health and highlight the greater good of clinical trial participation by gifting a vaccine to a child in need in honor of each clinical trial volunteer. On behalf of PMG Research, the Greater Gift Initiative has donated 18,700 vaccines through partnerships with the GAVI Alliance and Rotary International's End Polio Now campaign. The Greater Gift Initiative began under the PMG Research umbrella but is now a not-for-profit organization that expanded this year to include other research site networks.
Ms. Byrne, who would like to see vaccine donations an industry standard for honoring volunteers, is committed to elevating the role of the clinical trial process in support of this mission to advance global health and believes that "it's important to reinforce that what we do really is meaningful and does make a difference". Clinical trial participants are helping shape the healthcare of tomorrow by giving researchers the opportunity to gather information about the effectiveness of medications they're trying to get to market. Without volunteers to participate in clinical trials, new medications cannot be developed and become available to the public. "PMG Research is extremely grateful for the willingness of thousands of volunteers that have trusted us over the past 34 years and have made such an enormous impact on the quality of life we enjoy every day. We're applauding and recognizing our volunteers by passing on the good will to another person whose life may be saved by receiving the vaccination", said Ms. Byrne. In essence, participating in a trial with PMG Research allows for an opportunity to help future generations in more than one way.
Greater Gift Initiative and GAVI Alliance have been selected as a finalist in the Best Vaccine Partnership / Alliance category for the 6th annual Vaccine Industry Excellence (ViE) Awards. PMG Research of Wilmington has been selected as a finalist in the Best Clinical Site & Trial Network category for its work with vaccine trials. Winners will be announced at the April 17th Awards Ceremony at World Vaccine Congress & Expo in Washington, DC.
About PMG Research, Inc.
PMG Research, Inc. is an Integrated Site Network (ISN) based in Winston-Salem, NC. The staff and physicians at PMG Research have contributed to the development of hundreds of medications, medical devices and vaccines. Our mission as an Integrated Site Network is to provide unparalleled service to our clinical trial partners. We commit to progress, integrity and excellence. http://www.pmg-research.com
About Greater Gift Initiative, Inc.
The Greater Gift Initiative, Inc. honors the clinical trial volunteers who make the advancement of medicine possible by giving one vaccine to one child each time one volunteer makes the important decision to participate in a clinical trial. http://www.GreaterGiftInitiative.org
About GAVI Alliance
GAVI is a public-private global health partnership committed to saving children's lives and protecting people's health by increasing access to immunization in poor countries. Since 2000, GAVI has worked with developing countries to help vaccinate 370 million children and save more than 5.5 million lives. The GAVI Campaign 501 (c) (3) is a US public charity whose charitable mission includes supporting immunization programs in developing countries, including programs in support of the GAVI Alliance. http://www.gavialliance.org
About Rotary International's End Polio Now
Rotary International launched the global fight against polio in 1985 and since then has helped immunize more than 2.5 billion cases. Rotary's effort to rid the world of polio is 99% complete. When successful, this effort will represent only the second time mankind has ever completely eliminated a disease. http://www.rotary.org
About CenterWatch
Founded in 1994, CenterWatch is a trusted source and global destination for clinical trials information for both professionals and patients. Located in Boston, CenterWatch provides proprietary data and information analysis on clinical trials through a variety of newsletters, books, databases, and information services used by pharmaceutical and biotechnology companies, CROs, SMOs, and investigative sites involved in the management and conduct of clinical trials. http://www.centerwatch.com