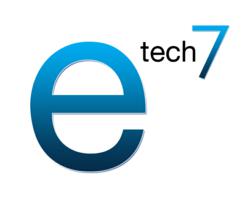 "You need to not only carefully choose which directories to copy, but you need to look over the result and make sure it's comprehensive"--Emil Isanov, CEO of Etech 7
New York, NY (PRWEB) April 20, 2013
In the age of business when companies operate not only nationally, but internationally, through interconnected computer networks, there's no question that frequent and regular data backup practices are a necessity for any company; yet often criticism arises as to the question of methodology, and whether automated data backups, versus manual ones, are superior.
"It's simple to look at the concept of automated backups as a whole and to make the case that it's a far simpler solution" Emil Isanov, CEO of Etech 7, states. "But in actuality it's not. If you have an automated piece of managed backup software that backs up all the data on every hard drive in the office, then it's certainly a simpler solution, but it may not be a more efficient one. Odds are, with the size of most hard drives nowadays, an automated backup of all your data may take hours, and even if you do it overnight, those are still hours that could otherwise be devoted to business productivity. Plus, you're likely to end up backing up a lot of junk data and other information that you simply don't need."
Yet partial data backups are not an all in one solution, either.
"The most efficient data backup, the best server backup, is going to happen when you back up only the data you need. But in that case, you need to carefully choose what data is relevant and needs to be preserved and what data isn't. An automated backup isn't going to do that for you. All that managed backup software can accomplish is backing up specific file directories that you tell it to."
The true solution, then, says Mr. Isanov, lies in a fusion of the two strategies.
"In the case of massive amounts of data, like the kind you get in large businesses, automated software can ease the process, but you can't rely on it alone. In order to be absolutely, 100% certain that you have the data you need, you need to not only carefully choose which directories to copy, but you need to look over the result and make sure it's comprehensive."
But most companies simply don't have the time to check this data themselves, especially when in some cases it's being accessed hourly.
"That's why Etech 7, as an outsourced IT department, handles the work for the company, so that businesses can focus on more pertinent matters."
About the Company:
ETech 7 is a technology services leader offering managed IT services, IT outsourcing, backup and disaster recovery solution. Please visit ETech7.com or contact (212) 997-1202 for more information.