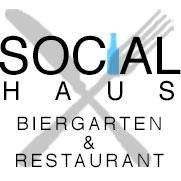 Craft brews, local and organic produce and meats, and large outdoor seating make for a great time!
Arlington, VA (PRWEB) April 11, 2013
Six friends come together to open Social Haus Biergarten, a new local hangout spot in Courthouse coming soon! Enjoy craft brews, local and organic produce and meats, and a relaxed atmosphere. The spacious patio is perfect for the warming weather, and the surrounding 16 fountains make for a beautiful environment to connect with friends.
The six friends came together out of their love for good beer and good company, to create a truly original Biergarten. Two and a half years in the making, the friends have toiled to make their dreams come true. Each having day jobs made for an arduous process, but finally it has all come together to introduce Social Haus Biergarten to the Courthouse area! Their love for the Arlington area made the Courthouse location a perfect complement to the happening scene already in existence.
Meetings with local farmers for produce and meats fill up the friends' days. Their high standards and concern for the local market sets the bar high. Extensive menu, gluten free options, and Sunday Brunch make Social Haus ideal for impromptu gatherings, happy hour, special events, or brunch. There is also the world-famous Das Boot-- a personal challenge many have taken on, but few surmounted. This buzz-worthy spot will be opening soon, we look forward to seeing all your smiling faces!