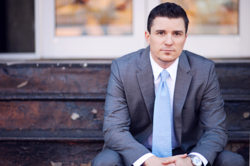 We take our responsibility to clients very seriously. We know most are looking for fast, simple answers to complex questions; accurate trading information and solid strategy for a modest trading account.
Lenexa, KS (PRWEB) April 10, 2013
Since 2003, small investors have turned to expert investment help via the Internet. Starting with traditional email newsletters or daily investment "hotlines", investors now have a wide variety of choices for up to the moment investing information.
The Futures Truth Guide points to around 414 live trading rooms serving the gamut of trading options from stocks, to futures, FOREX, and options. According to Dean Handly of traderplanet.com, separating the best performers from the also-rans is a difficult task.
According to Dean, "These rooms can be vibrant, gregarious, projecting success and confidence. None of that is wrong but none of it is helpful - your fundamental questions as a customer are: can they trade profitably, consistently and can you observe, understand and replicate their trades and results in real time?"
Jason Stapleton, head of TradeEmpowered.com and one of Dean's top picks had this to say: "I got my start because a professional trader took me under his wing and taught me the business. Most small investors don't have that luxury between juggling their job and family."
"We take our responsibility to clients very seriously. We know most are looking for fast, simple answers to complex questions; accurate trading information and solid strategy for a modest trading account. "
TradeEmpowered.com is a Top 5 Trading Room for futures in a third-party review by TraderPlanet.com. For more information about how retail investors can keep up with the changing landscape by using live expert guidance, visit the official site by clicking here: http://www.TradeEmpowered.com