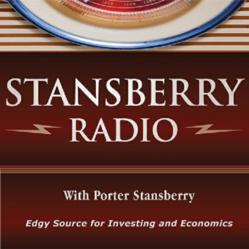 If we fail to rein in spending and increase taxes -- starting now -- the U.S. in 22 years could be in worse shape than Greece is today.
Gene Epstein
Baltimore, MD (PRWEB) April 10, 2013
"If we fail to rein in spending and increase taxes -- starting now -- the U.S. in 22 years could be in worse shape than Greece is today," Epstein said.
The highly-regarded economic editor said he isn't alone in his assertion that the next stop for America is Greece "in the sense of where the ship of state is heading." Epstein revealed his original source is the Congressional Budget Office that warned two years ago of a looming fiscal crisis similar to the flailing European country.
The reason according to Epstein: eldercare entitlements to an exploding baby boomer generation that will represent 22 percent of the population in the next 15 years. The resulting debt he claims, could rise from the current level of 76 percent to 200 percent in 20 years, making it a "potentially unsustainable level."
And even if the "baby boomers weren't the obvious factor," Epstein continued, "we live in a Ponzi economy." Couple that with the fact that so much U.S. debt, and assets, are in foreign hands and we have the makings of a crash. While Epstein says this is not inevitable, it is "certainly a risk in the next 10 years."
The interview was hosted by Stansberry and his co-host, Aaron Brabham. The duo also discussed their thoughts on Obama's Organizing for Action 501C4; the truth behind the all-time-high DOW; and David Einhorn's victory over Apple. You can listen to their entire conversation here.
The Stansberry Radio Network is becoming a required stop for financial experts, economists, politicians and the media. The show has been host to a wide variety of prominent names, including Lauren Lyster, Jeff Macke and Alex Jones. Other guests have included Mike "Mish" Shedlock, MSNBC host Chris Hayes, former U.S. Senator Byron Dorgan, publisher Steve Forbes, and renowned investors Jim Rogers and Marc Faber.
Stansberry Radio Network segments can be accessed at http://www.stansberryradio.com.
Stansberry Radio is a top three investing podcast on iTunes, with more than 80,000 downloads and listens per month. New episodes are released every Thursday afternoon.
About Gene Epstein
Gene Epstein is the Economic Editor for Barron's Magazine's "Economic Beat" column. He has served as a senior economist with the New York Stock Exchange and taught economics at the City University of New York and St. John's University. His book, ECONOSPINNING: How to Read between the Lines when the Media Manipulate the Numbers," was published in 2006.