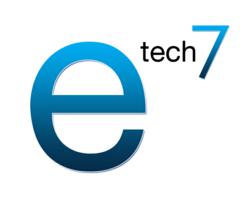 "In a disaster scenario where all the company's machines failed simultaneously, with the use of this method, we could have them hooked up with entirely new machines and all of their old files restored in less than a day."
--Emil Isanov, CEO of Etech 7
(PRWEB) April 22, 2013
The previous article discussed the idea behind automated backups versus manual backups and their advantages and disadvantages. This article hopes to expand on that idea by introducing the concept of ghost backups.
When it comes to data backup practices by businesses, as stated in prior publications, a partial backup of essential data is the most efficient method to securing data in terms of least time and resources expended. It is not necessarily, however, the most utilitarian way to backup data.
"Some businesses, just for the purposes of being absolutely secure, will back up all of the data stored on their work machines in its entirety" states Emil Isanov, CEO of Etech 7. "Now obviously this takes up a lot more time and hard drive space than a partial backup, but if businesses are bothering to do this, then they may not be aware that in one step, without specifying directories, they can not only backup all of their data, but also all of their operating system files, so that in a disaster scenario where all the company's machines failed simultaneously, with the use of this method, an outsourced IT company like ours could have them hooked up with entirely new machines and all of their old files restored in less than a day."
The method Mr. Isanov is referring to is known as "ghost imaging", where an exact image copy, or a "ghost image", is made of a machine; records are made of all of the hardware in use on the machine, all of the programs, and all of the data stored at the time, so that the data on the machine can be resurrected, like a ghost, and a new machine can be set up identical to the old one.
"Now ghost imaging, by itself, is a simple concept, but where it gets interesting is in the case of bare metal disaster recovery. Etech 7's backup software allows us not only to backup a failed machine, but also to copy that machine over to entirely new hardware, regardless of what the previous hardware configuration was. And since we're located directly in the NYC area, we can not only backup clients data remotely through ghost imaging, but we can even clone new work machines for them and deliver them same-day."
About the Company:
ETech 7 is a technology services leader offering managed IT services, IT outsourcing, backup and disaster recovery solution. Please visit ETech7.com or contact (212) 997-1202 for more information.