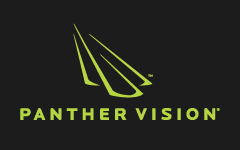 We are looking for athletes that are passionate about their sport and recognize the benefits that innovative, quality gear brings to their pursuit
CHICAGO, IL (PRWEB) April 10, 2013
Panther Vision®, creator of the POWERCAP® LED Lighted Hat, is looking for up and coming athletes and outdoor professionals to join its Factory Team. This group of individuals will be outfitted with Panther Vision Gear and receive compensation for getting Panther Vision products into major publications, television coverage and social media sites through the pursuit of their various professional activities.
"We are looking for athletes that are passionate about their sport and recognize the benefits that innovative, quality gear brings to their pursuit", says Team Manager Chas Waters. The ideal candidate will be:
-Established and Up and Coming pros
-National and International event participation
-Competitive
-Motivated
-Well Spoken
-Hard Working
The Panther Vision Factory Team will focus on athletes and pros from the following sports:
-Mountaineering, Alpine Hiking, Rock Climbing
-Fishing
-Hunting
-Running, Trail Running, Triathlons
-Car Racing:  Rally Car, Indy, NASCAR®
-Motocross, High Speed and Freestyle Motocross (FMX)
Candidates are encouraged to go to http://www.panthervision.com/140/retail-factory-team-program.htm.
Please send a 2 minute promo video and resume to the Factory Team manager Chas Waters at factoryteam(at)panthervision(dot)com or call him at (847) 783-5900 x 113 with any questions.