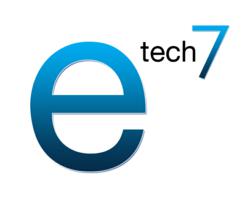 New York, NY (PRWEB) April 23, 2013
In the world of computing, SEO, or "Search Engine Optimization", is an ages-old concept involving the optimization of website code so as to improve visibility on search engine lists. Quite simply, SEO helps a website show up more quickly, and more often, during an internet search than it otherwise would which, in a world characterized by thousands upon thousands of internet businesses, could mean the difference between a business being a hit success or a total flop financially.
Yet while international businesses are often first in line to pay for SEO services, many local businesses often overlook the advantages SEO can have for them.
"Often, outside of something like the food industry, local businesses overlook the power that net integration can have for them," says Emil Isanov, CEO of Etech 7. "In an environment like New York City, where so many big businesses are concentrated in such a small place, SEO can do more than help a business show up on global search lists on a single search engine provider. It can also help websites show up more frequently on a search based on the zip code of the computer running the search, so that if a company specializes their SEO services to New York, they can help assure that more New York clients will find them."
That, Mr. Isanov says, is just one of the services his company specializes in.
"When a potential client is having a computer problem, say they need server management services, as a company owner, I need to accomplish two tasks. First, I need to ensure that they're not going to end up getting results prompting them to deal with a company hundreds of miles away, and second, I need to ensure that out of all the local businesses they might possibly see (most of which will show up via sponsored links, and thus statistically be more likely to be ignored) they see Etech 7, not just because we provide superior service, but because we specialize as a local business."
About the Company:
ETech 7 is a technology services leader offering managed IT services, IT outsourcing, backup and disaster recovery solution. Please visit ETech7.com or contact (212) 997-1202 for more information.