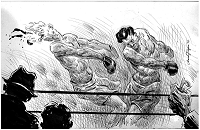 Richardson Texas (PRWEB) April 11, 2013
IGXFlex is the ideal choice for data acquisition solutions on Windows supporting high bandwidth, low latency transfers with asynchronous notification and overrun detection. Client applications shouldn't have to wait for multiple layers of the OS to copy and recopy data - it should be presented almost immediately after it becomes available. That's what IGXFlex does.
IGXFlex wins in Performance: Advanced event signaling and data transfer architecture put it miles ahead of the competition in performance. Stop forcing applications to wait for data to be copied over and over while moving from kernel to user-space and back. Get low-latency notifications to enable faster analysis and feedback in a data acquisition application.
IGXFlex wins in Features: A single OEM branded driver binary makes certification and distribution simpler. ISA board setup and driver configuration is a breeze with the new GUI application. Choose the events and the exact time of notification. Evolve applications from simple data movement to advanced low-latency analysis with hardware feedback.
IGXFlex wins in Stability: Designed from the ground up in KMDF with all the best features that architecture provides and none of the race conditions present in legacy codebases. Enable and disable each device separately from device manager like any custom developed kernel mode driver - try this with other frameworks.
IGXFlex is fully compatible with all versions of Windows - from Windows XP to Windows 8, 32-bit and 64-bit.
"Intelligraphics has been developing drivers for a variety of devices and operating systems since 1992. Our expertise with advanced kernel mode driver techniques has allowed us to create a unique tool which simplifies device driver development and brings never seen before performance." Said Intelligraphics President Scott Lawson. "IGXFlex will have its first public showing at Design West 2013 in San Jose, CA April 23rd-25th in booth 734."
Recognized as an industry leader for over 20 years, Intelligraphics' Engineering Team provides a variety of expert hardware development, driver and firmware development and system integration services to a worldwide customer base. Intelligraphics offers significant expertise in a variety of real-time operating systems and hardware technologies. Specialties include USB, Audio, 2D and 3D Graphics, and WLAN driver development. Intelligraphics is a Microsoft Certification Test Facility. Intelligraphics has offices in Richardson TX and Bangalore India.