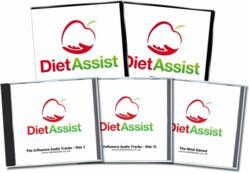 whilst a person may have a natural tendency to remember where to find high calorie foods, it doesn't mean that they are helpless against this trait
London, UK (PRWEB UK) 11 April 2013
According to The Daily Mail, researchers in Aberdeen have discovered that overweight people may be better at remembering where high calorie food is.
Dubbed the 'fat-nav', the trait may have helped early man survive when food was in short supply, by pointing them towards energy-rich options.
Psychologists at the University of Aberdeen asked 41 students to imagine they were going to a food fair. They were then shown images of fruit and vegetables and high-calorie snacks, and briefly shown the location of stalls selling them.
In tests, those who were better at remembering where to buy fatty snacks were more likely to have a higher body mass index – which compares height with weight.
Co-creator of DietAssist, Rob Woodgate, says "Whilst genetic and developmental factors undoubtedly play a role in obesity, our experience of helping people lose weight suggests that behaviourial factors play the most significant role."
"So whilst a person may have a natural tendency to remember where to find high calorie foods, it doesn't mean that they are helpless against this trait. We teach people how to lose weight by taking conscious control over their natural behavioural tendencies."
The DietAssist programme gives dieters a deep understanding about how their mind works, and how to use it to their advantage – whatever diet or sensible eating plan they are using. It aims to help them to take back control over their eating behaviours and teaches them to act more appropriately in relation to food and eating in the future.
The DietAssist programme is the result of over 20 years experience of helping people to lose weight effectively, and uses the latest psychological techniques to avoid the self sabotage and demotivation that dieters commonly experience.
The DietAssist programme helps dieters strengthen their motivation and resolve, and creates the optimum psychological state for success.