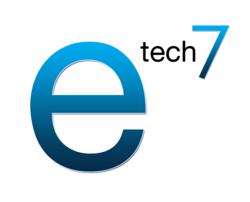 New York, NY (PRWEB) April 27, 2013
Perhaps one of the oldest adages in history is "don't go into a dangerous situation without a plan". And indeed, when it comes to computers, IT can be a dangerous business: hardware failures, data loss, software bugs…these are just a few of the issues that can plague any business and strike at any time. That's where an IT maintenance plan comes in.
"When it comes to IT security, having something like an automated backup plan is only one small part of preparing for catastrophe." says Emil Isanov, CEO of Etech 7, a New York IT company. "While a lot of companies seem to believe that data loss is the only possible risk to their company, something as simple as a network failure, even if no data or hardware is permanently damaged, can cripple a company for several days while technicians spend valuable company time determining which aspects of that network have failed, ordering the parts to replace them, etc."
It's for this reason, Mr. Isanov says, that it's absolutely imperative that companies come up with a detailed maintenance plan.
"Unfortunately, most companies and their respective departments simply don't have the time to allot to this, and thus when parts of their technology infrastructure fail (as they inevitably do), they end up spending more time and money fixing them rather than already having disaster preparation plans laid out. This is just one of the many reasons why Etech 7 offers complimentary consults: so that at the very least a company can be informed about which aspects of its technology are most liable to fail up to several months in advance of their possible failure."
About the Company:
ETech 7 is a technology services leader offering managed IT services, IT outsourcing, backup and disaster recovery solution. Please visit ETech7.com or contact (212) 997-1202 for more information.