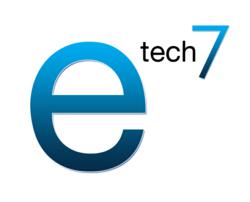 New York, NY (PRWEB) April 29, 2013
When it comes to the world of modern business, there is no question that any company that interacts with computers in any remote fashion could benefit from the services of a dedicated IT support team. Yet often some of the largest perceived barriers to hiring such a team are concerns about cost.
"When it comes to IT Support, a lot of companies will try to cut corners budget-wise, often by hiring on friends, families, or associates they know that are 'good with tech' rather than a dedicated team of specialists" says Emil Isanov, CEO of Etech 7. "The boss's friend, for example, might be competent enough to connect a monitor properly, or even hook up routers around the office, and so the impression is given off that such a basic level of IT knowledge is sufficient enough for company productivity. A company accounting team might look at such a situation and think 'our internet works, our website functions properly; why should we bother allotting our budget to pay for a network support company?"
Such a misconception, Mr. Isanov says, is common even among businesses that do bother to hire It support companies.
"Most businesses aren't paid to properly research and analyze IT work—that's why they hire outside teams—but the result is that they underestimate what these teams can do for them. A company that hires on a networking team, for example, may possess only a base knowledge of what that team does, namely internet hookup, data security, and network monitoring. But what they're often unaware of is that these same networking teams—teams like the ones at Etech 7—can also perform such tasks as website creation and maintenance and, more importantly, search engine optimization, or SEO."
SEO, according to Mr. Isanov, can be an invaluable business asset, even for smaller companies.
"When it comes to SEO, the network management teams that are really good, that cover all the angles from the power of social media to the creation of regular new and exciting content and that use SEO reporting tools can actually optimize the website so well that a company can bring in more revenue from SEO than they spent on the networking team in the first place. While there's no guarantee of this necessarily, the possibility of expanding company reach through various outlets, combined with the knowledge that a company's network is reliable, their website is optimized for multiple platforms, and that their data is secure, should be incentive enough in my mind for any company to hire on an IT team.
Still, Mr. Isanov states, many are not fully convinced.
"For those who aren't entirely certain what an IT team can do for them, Etech 7 offers complimentary ebooks, advice, and consulting in addition to basic troubleshooting services. We're confident enough that if you don't like our service enough after one visit, you shouldn't have to pay for it."
About the Company:
ETech 7 is a technology services leader offering managed IT services, IT outsourcing, backup and disaster recovery solution. Please visit ETech7.com or contact (212) 997-1202 for more information.