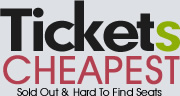 This Paul McCartney concert tour could be the last chance for fans to hear one of the original Beatles sing their favorite songs live.
Seattle, Washington (PRWEB) April 12, 2013
Paul McCartney stands as a Knight in his native England, but today they might consider a promotion in rank for McCartney to be dubbed the King of Washington. Paul McCartney concert tickets went on sale to the public today in both Washington DC and Seattle Washington and Sir Paul sold out both performances in a few hours each. In Washington DC the sellout only took about 90 minutes while Seattle Washington took more like 3 or 4 hours for the bulk of the tickets to sell out and technically a few single seats and obstructed view tickets still need to go in order to call it a complete sell out like Boston's concert. The Paul McCartney Washington DC concert occurs at Nationals Park on July 12, 2013 with his next show in Washington state at Safeco Field in Seattle July 19, 2013. Both Paul McCartney concerts start at 8pm local time.
This Paul McCartney tour, called Out There ends its US dates with the Paul McCartney Seattle Washington concert after a run that includes Orlando FL, Austin TX, Memphis TN, Tulsa OK, Indianapolis IN, Boston MA and Washington DC. Note McCartney added second performances in both Austin and Orlando.
While one may never know exactly which favorite songs Paul McCartney might play, but based on other recent concert tours expect a mix of solo material and great Beatles tunes such as: A Day In The Life, All My Loving, And I Love Her, Back In The USSR, Band On The Run, Blackbird, Dance Tonight, Get Back, Drive My Car, Eleanor Rigby, Here Today, Hey Jude, I've Got A Feeling, Jet, Junior's Farm, Lady Madonna, Let It Be, Let Me Roll It, Live And Let Die, Maybe I'm Amazed, Mrs Vandebilt, My Valentine, Nineteen Hundred And Eighty Five, Ob-La-Di, Ob-La-Da, Paperback Writer, Sing The Changes, Something, The Long And Winding Road, The Night Before plus some special encores.
Fans may still buy Paul McCartney tickets at the Cheap Tickets site despite the box office sell out, and as a bonus they will find their concert tickets cheapest when compared to other online resellers. A comparative survey revealed Financial Firebird's Cheap Tickets page beat all 25 out of 25 competitors in an exact same seat price show down, making it the online site of choice for cheap event tickets.
In the past year Paul McCartney remained quite active with live concerts around the world, but with his 71st birthday coming June 18th this Out There concert tour could be the last chance for fans to hear one of the original Beatles sing the favorite songs of their youth in person as well as the top tunes from Paul McCarntey's solo career. Buy Paul McCartney concert tickets today, it could be A Day In The Life you'll never have the chance to Get Back.
About
The Cheapest Tickets online pages and its sister sites, including the Broadway Show Tickets online site, all geared for the consumers looking for low prices, are affiliated with the Financial Firebird Corporation Travel Group, and stand among the top sites sought by travelers and people who enjoy concerts, pro sports and theater performances. Financial Firebird Corporation provides unbiased consumer information, software and marketing services - established 2000 and a proud BBB member. These tickets sites operate in the resale market and maintain no relationship with the venues or performers, the resale ticket market allows consumers access to popular events once the box office has sold out or to buy premium seats when the venue no longer offers any inventory. Within the group of these secondary market ticket services the Financial Firebird owned ticket sites offer lower prices than competitors.