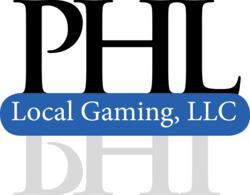 This has always been a proud and distinct neighborhood, with its own history, and with its own local needs and aspirations.
Philadelphia, PA (PRWEB) April 09, 2013
PHL Local Gaming, LLC, one of six bidders for the available casino gaming license, in Philadelphia, today announced that it will be funding an organizational effort to establish a Special Services District in the South Philadelphia community in which its proposed casino would be located.
The announcement took place at the Burke Playground, at 2nd and Jackson Streets, where PHL officials were joined by community residents in planting a dozen four-foot-tall evergreens, as part of a symbolic launch of the effort. The proposed District, once established, would service an area that would extend North to Snyder Avenue, South to Pattison Avenue, East to 7th Street, and West to I-95. PHL Local Gaming's proposed gaming facility, Casino Revolution, would be situated within the District.
PHL has begun the application process for establishing the District by reaching out to the Philadelphia Commerce Department and to its District Councilman, Kenyatta Johnson. The company has also conducted initial meetings with members of the South Philadelphia-based Whitman Council, and with members of the adjacent Stadium Special Services District. As part of the process, PHL would convene like-minded businesses and residents to support the initiative, with an objective of launching the new District, over the next several months, even prior to any licensing decision by the Pennsylvania Gaming Control Board.
Commenting on the plans for the Special Services District, John O'Riordan, vice president, Community Relations, PHL Local Gaming, said:
"The fact is that we, and many of our neighbors, were here, in South Philadelphia, before the sports franchises moved close by. We were here before they built Veterans Stadium, before the Spectrum, before Lincoln Financial Field, and before Citizens Bank Park. This has always been a proud and distinct neighborhood, with its own history, and with its own local needs and aspirations.
"In many cases, after winning licensing bids, casino ownership groups have established plans to assist their surrounding communities. Under Joe Procacci and Walter Lomax, two owners with strong South Philadelphia roots, we, at PHL Local Gaming, have decided that, even before any decision is made by the Gaming Board, we would help to initiate an effort to assist our neighbors in identifying their most urgent community needs and would work together with them, and other local businesses, to achieve enhanced economic growth and transformative improvements.
"Today's announcement, and the planting of 12 four-foot-tall evergreen trees, is a symbolic first step, in that process.
"We would be remiss, if we didn't also mention the valuable discussions we've had, to date, with Councilmen Mark Squilla and Jim Kenney, as we've moved through this process."
Long-time South Philadelphia resident and Burke Playground board member, Rich Lazer, who participated in the day's announcement, said:
"We, at Burke, and in this neighborhood, are excited to take part in today's announcement.
"We're looking forward to working with the people at PHL Local Gaming, and with other business and community leaders in this area," Lazer added, "to establish the new Special Services District. It's long overdue for this community to have its own citywide identity and to establish its own goals for neighborhood improvement, economic opportunities and quality of life.
Lazer continued, "While we have great respect for the organizers of the nearby Stadium Complex District, we have always been a unique community, in this area, and we're excited about the possibilities for our own new District."
PHL's O'Riordan pointed out that future projects would include support for local planning, maintenance, and other beautification activities, and will extend throughout the balance of the year. The company has also been active in providing support for local youth baseball leagues, in the area.
If successful in its bid for the available casino management license in Philadelphia, PHL Local Gaming LLC plans to open "Casino Revolution," a $428 million, four-star quality, "destination-caliber," 250-room hotel and gaming facility. The casino will offer 2400 slots, 105 table games, a steak house, a coffee/espresso bar, an Italian restaurant, a 300-seat buffet, a 156-seat cafe and a covered, 1600-car garage. The facility would be located at Front and Pattison Streets, in South Philadelphia.
Given its unique location, as part of the 25-acre Procacci Brothers Sales complex, PHL has said it has the ability, if selected, to open its casino a full six months prior to any of the other six bidders, and to generate 600 early jobs and $51.9 million in city and state revenues, in the process.