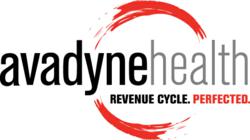 San Diego, CA (PRWEB) April 24, 2013
Avadyne Health, a leading provider of revenue cycle services and technology, announced today that the company is now officially part of the HFMA MAP Keys Compliant Program, making it the first workflow technology validated by HFMA for extracting data that is consistent with HFMA's MAP Keys. The program identifies information technology products that capture data needed to use key performance indicators (KPIs) to track, compare, and improve revenue cycle management for healthcare providers.
Avadyne Health's compliance will now allow the firm to extract data such as denial rate and days in A/R to generate MAP Keys for those hospitals that use HFMA's MAP App web-based application. MAP App allows facilities and systems to measure their revenue cycle performance and apply evidence-based strategies for improvement.
"Becoming MAP Keys Compliant is exciting for us as a workflow provider because we can now help our hospitals produce these vital metrics for HFMA while cutting time and cost," said Moises Eilemberg, CEO of Avadyne Health. "Comparing a hospital's revenue cycle performance against its peers and the entire industry allows us to assist our customers in targeting areas for improvement and boosting financial results."
Obtaining compliance involves initiating the request with HFMA, submitting three months of data to the HFMA MAP Keys team, and then running through a rigorous verification process to ensure that the data for the metrics is accurate and consistent whenever it is submitted.
"The beauty of this for our current and prospective customers is that HFMA's MAP App is an essential tool for any hospital or system looking to better understand the performance of its revenue cycle," said Tyson McDowell, President of Avadyne Health. "Since our workflow is employed by customers seeking to improve that performance already, it was only natural to move forward with MAP Keys compliance to advance our customers' revenue cycle management success."
About Avadyne Health
Avadyne Health is a revenue cycle workflow technology and outsourced services firm serving more than 200 hospitals in 30 states. Avadyne services include self-pay follow-up, A/R and denial follow-up, and collection of post write-off accounts. Avadyne technology offerings include denials, A/R, and patient access workflow, along with complete dashboards and reports. Avadyne leads the industry in self-pay innovation with its Total Patient Experience approach, and in technology with its Next-in-Queue workflow. Client teams use Avadyne's workpooling technology to maximize patient access and business office outcomes. The Avadyne team works on the same technology, so the firm can continuously adapt to meet client goals and challenges, and workloads, either in a fully outsourced capacity or as a "SafetyNet" for clients. For more information, visit http://www.avadynehealth.com
About HFMA
The Healthcare Financial Management Association (HFMA) provides the resources healthcare organizations need to achieve sound fiscal health in order to provide excellent patient care. With more than 39,000 members, HFMA is the nation's leading membership organization of healthcare finance executives and leaders. HFMA helps its members achieve results by providing education, analysis, and guidance, and creating practical tools and solutions that optimize financial management. The organization is a respected and innovative thought leader on top trends and challenges facing the healthcare finance industry. From addressing capital access to improved patient care to technology advancement, HFMA is an indispensable resource on healthcare finance issues. hfma.org