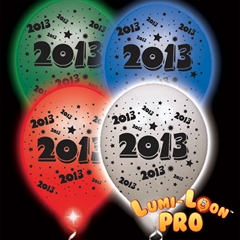 Chicago, IL (PRWEB) April 10, 2013
The end of the school year is quickly approaching, and for many, it will be their last few months as a student at their current school. Come this spring, seniors at both colleges and high schools will be graduating and moving on to their next endeavors. In honor of 2013 Graduation, Windy City Novelties has recently added new Class of 2013 Graduation Party Supplies and Decorations to their product line.
For graduating college students, graduation is a very exciting time. Students will be recognized for all that they have accomplished within the past few years at their respective commencement ceremonies, and will finally receive the diploma they have been working so hard for. For graduation ceremonies, students tend to decorate their caps so their family members can locate them among the many, many graduates. Windy City Novelties now provides Graduation Cap Decorating Kits. Each kit consists of 120 stick on letters, stars, and other graduation symbols.
Since graduating from college is a major achievement, parents typically hold graduation parties to gather the graduate's family and friends to celebrate such a significant occasion. With the addition of Windy City Novelties' new Graduation products, parents can easily decorate for graduation celebrations. The online retailer has recently added new styles of Graduation banners, a necessity for graduations. Customers can choose between "Happy Graduation," "Congrats Grad," or "2013" banners, as well as others. Beverages and food can be served on Graduation Paper Goods of the school's colors, along with tablecloths. Customers also have the option of purchasing paper goods with the logo and mascot of a certain college or university from Windy City Novelties' College Store.
College students are not the only individuals making substantial achievements. High school students will also be graduating this spring, and most will be headed off to college next Fall. To make decorating for high school graduation parties an easier task, Windy City Novelties provides Graduation Decorating Kits in several colors. The kits include graduation cap garland, two honeycomb balls, two honeycomb centerpieces, a 14 inch "Congrats Grad!" cutout, two smaller cutouts, and two glitter cutouts. Windy City Novelties also offers 2013 balloons in a variety of colors.
Not only are these Graduation Party Supplies and Decorations great for college and high school graduations, but they can also be used for elementary school and middle school graduations, as well. Change can sometimes be overwhelming, as well as exciting, so a graduation celebration may ease them into the next chapter of their lives.
ABOUT WINDY CITY NOVELTIES
Windy City Novelties, a party supply company founded in 1983, is known for their great selection and competitively priced items. They have an A+ rating from the Better Business Bureau and are also a NexTag 5 star Seller. From their website, windycitynovelties.com, they offer fast and friendly shipping along with great customer service. From glow sticks in every color of the rainbow, to party decorations in a variety of themes, and even a vast selection of Halloween costumes at the best prices, Windy City Novelties has over 15,000 products and adds more each week. Windy City Novelties also provides party and gift ideas and advice. For help or more suggestions, email our experts.