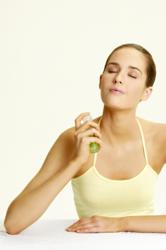 The best acne treatment
Miami, FL (PRWEB) April 16, 2013
Probiotic action, known as the best acne treatment shares new skincare industry insight from on why imbalanced hormones in women may make them more prone to acne than men, and offers advice on adult acne treatment options.
Recently insight to new observations that some cases of acne are worsened by hormone imbalances. While many factors like P.acnes bacteria and external dirt and oil are still large culprits in the creation of acne, Lin suggests that since women tend to have more hormone fluctuation, their skin is more prone to the skin condition than men.
While many factors contribute to acne, like dirt, oil, hormone imbalance, and chemical imbalance, historically the main factor to acne is the presence of bad bacteria known as P.acnes. When the above factors are present, P.acnes bacteria thrive in the skin's pores creating acne symptoms like pimples, redness and irritation.
Probiotic Action spokesman, Fernando Perez suggests that in effort to fight adult acne one must take several steps to clearing the condition. "For women suffering from a hormone imbalance, the use of contraceptives or natural supplements to balance hormone levels may help some cases, but it does not treat the P.acnes bacteria that is thriving and creating acne due to the imbalanced skin condition."
Perez suggests that fighting the p.acnes bacteria with an acne cream that's a probiotic acne treatment rather than antibiotics, (which kill the good and bad bacteria and may offset hormones) washing the skin gently, and implementing a plan to balance the body's chemical system could be the best acne treatment for adult women*.
For men who have acne triggered by hormones, growing out of acne past their teen years is most common, while women who suffer the same plight continue to have hormone triggered skin conditions well into their adult life.
Probiotic Action is an advanced acne treatment that uses probiotics for acne containing the "good bacteria" that is naturally found on healthy human skin. By using probiotics, Probiotic Action is an effective treatment that restores the normal bacteria content on skin. Probiotic Action will successfully clear skin when used as an adult acne treatment while protecting skin against bad bacteria, free radicals, and pollutants.
*These statements have not been evaluated by the Food and Drug Administration. Probiotic Action is not intended to diagnose, treat, cure or prevent any disease.
####