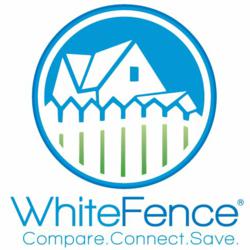 Houston, TX (PRWEB) April 10, 2013
ELECTRICITY
Extremes:
1. Highest bill: Seattle, WA at $130.80
2. Lowest bill: Los Angeles, CA at $43.79
3. Largest Month over Month (MOM) increase: San Francisco, CA from $99.74 to $106.80
4. Largest MOM decrease: Dallas, TX from $125.51 to $87.40
The city with the highest bill for March was Seattle, WA at $130.46. The greatest increase in monthly bill was San Francisco, CA, from $99.74 in February to $106.80 in March. This can largely be attributed to PG&E announcing the modest increase of their rates this year. Maintenance, the modernization of their system, and the purchase of more renewable energy are the main factors of this particular region's rising electric rates.
As in February, Los Angeles, CA once again has the lowest bill at $43.79 in March. Dallas, TX saw the greatest decrease, which was a decrease of $31.11 compared to its February average bill. Dallas saw a significant drop in March to $87.40, which is typically trending in the right direction at this time of year especially as Texas begins to warm up.
NATURAL GAS
Extremes:
1. Highest bill: Philadelphia, PA at $161.59
2. Lowest bill: Dallas, TX at $17.57
3. Largest MOM increase: Los Angeles, CA, from $56.25 to $60.44
4. Larges MOM decrease: New York, NY, from $165.43 to $123.91
The highest overall bill for February was Philadelphia, PA at $161.59, continuing its streak of having the highest natural gas bills this winter. New York is the runner up, but is still significantly lower at $123.91. This is due to the Northeast enduring a longer winter season this year.
Dallas also has the lowest bill in February at $17.57. Though there are cities in the index with lower usage, Dallas comparably has lower rates. As reported before in past Index Trends reports, this is because the biggest chunk of Dallas natural gas bills is the fixed monthly charge, so seasonal changes don't have much of an effect. There are also cities with lower base rates, but these cities either have significantly higher usage, or they have significantly higher delivery charges per therm.
The city that saw the largest month over month decrease was New York City, NY, from $165.43 to $123.91. This decrease was significant; however, it still managed to remain in a strong 2nd place for the highest bill. The decrease was due to a significant drop in usage coming out of the winter months, as rates remained the same.
ABOUT WHITEFENCE
WhiteFence is a free service that helps homeowners and renters compare, connect and save money on phone, internet, television, electricity, natural gas, and other home services. By simply entering a street address onto the secure site, people looking to save money or start new service can find the most comprehensive list of plans available for their specific address from over 300 nationally recognized partners. As a trusted home service shopping source for 20 million people annually, WhiteFence makes it easy to establish service directly on the site in a few simple steps. WhiteFence is an Internet Capital Group partner company. WhiteFence is headquartered in Houston, Texas. For more information, please visit WhiteFence.com or view the index data at WhiteFenceIndex.com.