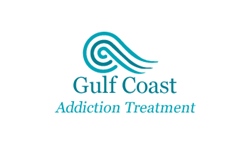 Turning people away from a recovery program due to lack of space should never be an option.
Destin, FL (PRWEB) April 11, 2013
Gulf Coast Addiction Treatment's new facility allows the center to extend its program to meet both future and immediate needs, as the center has noticed an increase in the people seeking recovery. That increase is one being felt across the entire nation, according to a survey funded by the National Institute on Drug Abuse.
"The steady increase in drug use and abuse points to a steady need for available treatment centers, and our new facility helps us stay ahead of the curve," said Gulf Coast Addiction Treatment head of admissions Chris Ross. "Our goal is for Gulf Coast Addiction Treatment to help as many people as we possibly can."
One survey, entitled "Monitoring the Future," reported a marked increase in illicit drug use in the younger generation over the past several years. The survey specifically gauges alcohol, drug and cigarette use in students in eighth, 10th and 12th grades. While cigarette and alcohol use has been dipping, drug use has been on the rise. Results from 2012 showed illicit drugs were used over the previous 30 days by nearly 8 percent of eighth graders, nearly 19 percent of 10th graders and more than 25 percent of 12th graders.
The second NIDA survey reported illegal drug use was up across the nation in 2011 for all age groups, especially those aged 18 to 20. That age group had the highest percentage of drug use in the nation, with nearly 24 percent of them indulging in illicit drug use over the past 30 days.
The new Gulf Coast Addiction Treatment facility has six beds and fully staffed with compassionate and experienced employees that provide one-on-one attention and assistance. The new facility also boasts the same type of luxury treatment amenities that have helped make the original treatment center an attractive recovery option for many.
Residents of the new facility are within walking distance from them main center, allowing them to take advantage of the main pool, sauna and common areas. The main facility and new facility share the same captivating seaside environment that often helps to soothe and calm the residents.
"Turning people away from a recovery program due to lack of space should never be an option," Ross said. "Our new facility can help ensure it won't be."
Located on the Gulf of Mexico in Destin, Florida, Gulf Coast Addiction Treatment boasts a serene setting, luxurious surroundings and, most importantly, the research-based programs that can help people recovery from drug and alcohol abuse and addiction. The center offers a variety of non-12-step, holistic options for creating a personalized recovery program focused on lasting recovery.