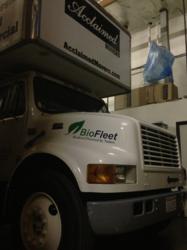 San Diego, California (PRWEB) April 10, 2013
California's leader in luxury residential and commercial relocations, Acclaimed Movers, has just made further improvements to its website, which has helped propel the company ahead of all other California van lines. The improvements to the site include; adding more moving related content and information, streamlining overall navigation, and adding video content. The new written content and video content are both aimed at creating more informed consumers, providing answers to numerous moving related questions. Also, the improved navigation allows customers to connect easier with Acclaimed's experts in their area, and also allows them to get a quote via an online quote generator. Acclaimed Movers continues to evolve and adapt, constantly advancing its services to ensure that the company remains ahead of the competition. Acclaimed Movers is a fully comprehensive, full-service moving company.
For the better part of a decade, Acclaimed Movers has helped homes and businesses move across California, across the United States, and even across the globe. Houses, apartments, condos, offices, warehouses, retail facilities, restaurants, the company has experience with all types of buildings and environments. Each of their relocation specialists is a clean-cut, uniformed, industry veteran, who goes through regular training to ensure that they can properly wrap, pack, and move any item. Acclaimed offers a packing service that is perfect for protecting household and office goods, and includes the disassembly of items that require it, along with custom crating for all flat-screen TVs, artwork, antiques, and other valuable or fragile items. All transportation is conducted by Acclaimed vehicles, and the company has a massive fleet of top-of-the-line, bio-diesel trucks. When storage is required, Acclaimed maintains space for long-term and short-term periods in their colossal, climate-controlled, vault-based storage facility.
Acclaimed Movers is dedicated to making a lifelong customer out of each person they help, and the company continues to provide top quality services at economical rates. In no time, the company has become synonymous with affordability, reliability, and efficiency in the moving industry. Acclaimed continues to grow and evolve, surpassing all other California van lines when it comes to providing moving solutions. When it's time to move a home or business, it's time to get a free, no-obligation quote from Acclaimed Movers. We'll get you moving.