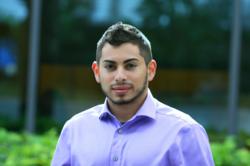 It made sense to also help LiLo's friend Charlie Sheen. I'll give him a lifetime supply of Dreamer so he can have trippy dreams at night, without taking anything that can hurt him or send him back to rehab
Hollywood, CA (PRWEB) April 10, 2013
A sleep-aid called Dreamer claims it can help Charlie Sheen recover from his drug addiction while at the same time helping him sleep better. Trent Silver, the company's founder and official "Chief Mad Scientist" explains, "Charlie says he is clean now but has admitted he used to be heavily involved with drugs. I'm willing to work with him to keep him on the right track."
Fresh off his widely reported offer to help Lindsay Lohan's finances by purchasing her used handbags, Silver says "It just made sense to also help LiLo's friend Charlie Sheen. I'll give Charlie a lifetime supply of my new sleep and dream product Dreamer so he can have trippy dreams at night, without taking anything that can hurt him or send him back to rehab." One radio news commentator has referred to the relationship between Silver, Lohan and Sheen as a "network of help."
Silver has also made an offer on crowdfunding site ClickStartMe.com to take a fan with him on a private jet to Hollywood to give the product to Sheen. "One lucky person who donates $50,000 to my crowdfunding project can hop on a private jet with me and personally deliver Dreamer to Charlie Sheen's house." Sliver says. "And maybe while we are in LA, we can stop by LiLo's and see if we can pick up some extra purses." Silver notes that he will also give the contributor a Dreamer T-Shirt, "Which makes this reward even more awesome," he says.
Once the project reaches its $10,000 business goal, Silver hopes to raise an additional $40,000 to not only spread the word about his new product, but also to help a great cause. "I will donate 50% of every donation after the business goal is met to Make-A-Wish Foundation because they make children's dreams come true everywhere," Silver says. He hopes to raise at least $40,000 for Make-A-Wish through his Dreamer crowdfunding project.
"Dreamer is an all-natural sleep aid that really works, and has the cool by-product of causing some crazy dreams," Silver says. "Some people compare it to tripping in their sleep. Charlie would love it." But, Silver adds, Dreamer is made from 100% GABA, a natural substance found in the human brain. Dreamer does not introduce anything artificial into your body to help you sleep, but rather adds more of the natural amino acid GABA that stimulates sleep and dreams.
Silver notes that Dreamer is a dietary and nutritional supplement and that statements he has made about the supplement have not been evaluated by the Food and Drug Administration and that Dreamer is not intended to diagnose, treat, cure or prevent any disease.
Digital Marketing and Interactive Advertising expert Trent Silver is the Founder and CMS (Chief Mad Scientist) of Dreamer. Trent Silver is available for interviews, media appearances and speaking engagements.
Source: http://abcnews.go.com/Entertainment/charlie-sheen-past-drug-cbs-actor-sue/story?id=13012236#.UWUMCL_rWjA