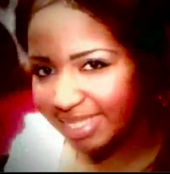 In order to reduce false alarms, there will be an increased risk of failing to detect some real alarms.
Chicago, IL (PRWEB) April 11, 2013
The Joint Commission recently issued its Sentinel Event Alert on "medical device alarm safety in hospitals" (April 2013). Although medical devices that monitor patients are "essential to providing safe care to patients in many health care settings", The Joint Commission warns that "these devices present a multitude of challenges and opportunities for health care organizations when their alarms create similar sounds, when their default settings are not changed, and when there is a failure to respond to their alarm signals."
According to a recent report of the State of Connecticut Department of Public Health "Quality in Healthcare Program" (October 2012), patient alarms in intensive care units are accurate less than 10% of the time—while 90% are false alarms.
As reported in The Joint Commission's Sentinel Event Alert, according to data from the U.S. Food and Drug Administration's Manufacturer and User Facility Device Experience (MAUDE) database, there were more than 560 deaths associated with monitoring alarms during a recent four year period from January 2005 and June 2010. As reported by local ABC affiliate WPVI (February 2013), a recent death of a 17-year old girl following a tonsillectomy from alarm fatigue underscores the need to address this critical safety issue.
In response, the non-profit Connecticut Health Investigative Team [C-HIT] recently reported in "Hospitals Mobilize To Tackle Alarm Fatigue" (March 2013) what Connecticut hospitals are doing to tackle alarm fatigue.
However, the Connecticut Department of Health warns in its report of the difficulties in reducing the number of alarms that sound in patients' rooms, "The trade-off between alarm sensitivity and specificity means that, in order to reduce false alarms, there will be an increased risk of failing to detect some real alarms."
Says Michael Wong, Executive Director, Physician-Patient Alliance for Health & Safety (PPAHS), "'Smart alarms' can reduce the number of false alarms by taking into account multiple parameters, rate of change, and signal quality."
PPAHS recently released four technology recommendations for reducing alarm fatigue.
In this PPAHS release, an example of "smart" alarm technology is provided by Maria Cvach, RN, MSN, CCRN (assistant director of nursing and clinical standards at The Johns Hopkins Hospital):
"Nurses in intensive care units stated that the primary problem with alarms is that they are continuously going off and that the largest contributor to the number of false alarms in intensive care units is the pulse oximetry alarm. A 'smart alarm' that analyzed multiple parameters, like oxygenation and adequacy of ventilation, in a patient's condition, may be a solution. This would increase patient safety by making it easier for nurses to assess a patient's condition and reduce the frequency of false alarms."
About PPAHS
The Physician-Patient Alliance for Health & Safety (PPAHS) is an advocacy group devoted to improving patient health and safety. PPAHS supporters include physicians, patients, individuals, and organizations.
PPAHS recently released a concise checklist that reminds caregivers of the essential steps needed to be taken to initiate Patient-Controlled Analgesia (PCA) with a patient and to continue to assess that patient's use of PCA. For more information and to download the PCA safety checklist, please visit http://www.ppahs.org