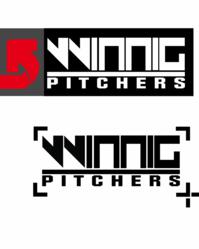 This service now will be expanded through the Power Drive Performance network of players globally
Boston, MA April 10, 2013 (PRWEB) April 10, 2013
SOFTBALL POWER DRIVE and PITCHERS POWER DRIVE today announced expanding the availability of professional instruction from their Winning Pitchers Academy no matter where players live in the world. "Winning Pitchers have used Advance Computer Analysis Live for 12 years and first lessons always include ACA LIVE", said, John Miller, president of POWER DRIVE PERFROMANCE Inc and Winning Pitchers Academy Inc. Analysis for both pitching and hitting are done using Right View Pro software which is MLB Licensed, added Miller. This service now will be expanded through the Power Drive Performance network of players globally.
"The same process that a New England area player is trained by at Winning Pitchers has been used with hundreds of players that travel in from out of state over the last six years", said Miller. Many return several times so remote lessons were started called ACA LIVE REMOTE via computer and conference calls in between their return trips to the WP Academy. This process has expanded across the USA in the last several years to Power Drive Performance owners who advance their skills training on Power Drives and then schedule travel to Winning Pitchers for a personal lesson or schedule an ACA LIVE REMOTE lesson.
The Advance Computer Analysis allows players to visually see their current level of performance on a computer vs. a successful professional or collegiate player. This comparison starts from the release point of a delivery or contact point of a swing for both comparison players. "This visual comparison is essential for the player to understand his strengths and opportunity areas for performance improvement", Miller said. With technology this same process can be done no matter where the player lives in the world, just like their sitting in the WP Academy video analysis room viewing the 12x10 screen, Miller added. There are players who have completed this process over a 3-4 year period that are now Division 1, 2 or 3 players. Winning Pitchers has performed this same process successfully with MLB and Collegiate pitchers as well, Miller added.
"Slowing done a pitch delivery or hitting swing shows how the upper and lower body load and unload together" Miller said. The timing of this sequence is identified by slow motion computer analysis and through this understanding then professional instruction can train to improve the players skills and performance. Right View Pro analysis software show how professional players are fluid with a natural momentum delivery or swing with the upper and lower body working in harmony. This is essential to creating power, Miller added. The Pitchers Power Drive and Softball Power Drive training aids operate on the original US Patent design which allows the players own natural momentum and gravitational force to drive the power plate. No springs are used to deter or alter a natural momentum delivery or swing. Springs create resistance or assistance to a players natural movement which is not real in game action.
The US Patent gravitational force operation with auditory click provides instant feedback to let the player know the timing of their natural movement and momentum power drive. This multisensory learning created by the auditory click and kinetic feel has provided great training success with the SOFTBALL POWER DRIVE and PITCHERS POWER DRIVE for professional / collegiate players. There are already 23 professional and over 500 Collegiate teams training on Power Drive Performance training aids. For more information about Power Drive Performance visit http://www.powerdriveperformance.com
Power Drive Performance is based in Holliston, Massachusetts. They are the developer of the US patent Pitchers Power Drive Professional / Collegiate model, the Pitchers Power Drive Youth model, Softball Power Drive, Hitters Power Drive and Golfers Power Drive. The design of the Power Drive training aids come from their extensive experience training pitchers and hitters at the Winning Pitchers Academy. Pitchers Power Drive is a trademark of Pitchers Power Drive.